Alabama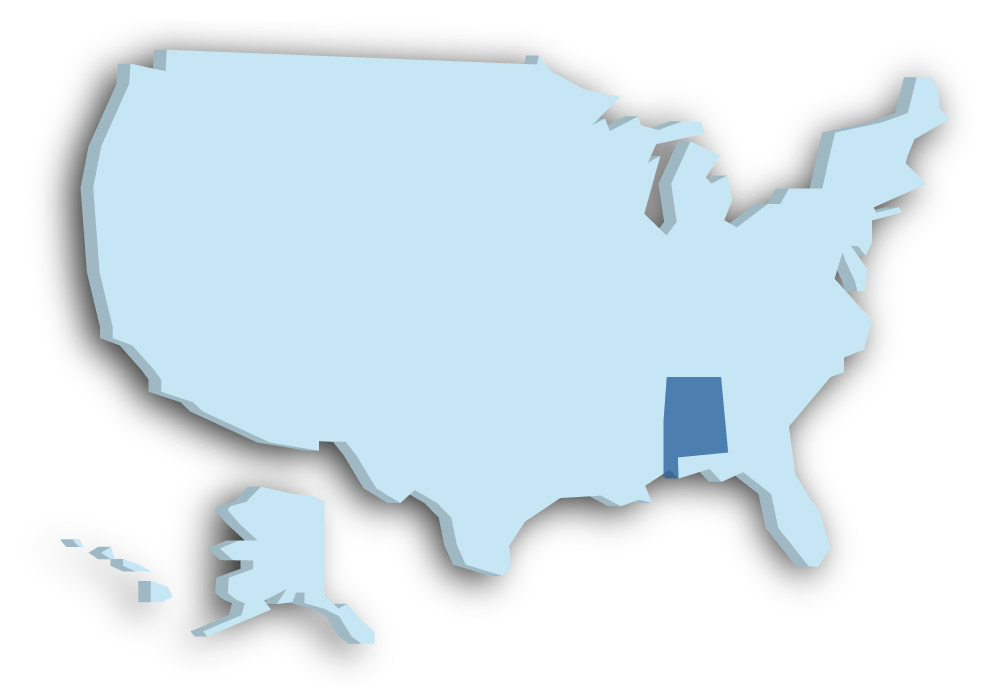 The state of Alabama is located in the southeastern United States and is part of the greater Southern States region. It has a narrow access to the Gulf of Mexico, which belongs to the Atlantic Ocean. The capital of Alabama, with a population of about 200,000, is the city of Montgomery. The largest city in the state is Birmingham, with a population of about 210,000.
Alabama was one of the states where slaves were massively exploited on the cotton plantations. Today Alabama belongs to the poorer regions of the USA. The climate is subtropical. The highest mountain in the state of Alabama is the 735 meter high Cheaha Peak. The Russell Cave National Monument is located in Alabama. In a cave there were found traces of people who lived more than 9,000 years ago.
Do you want to support us?