Alaska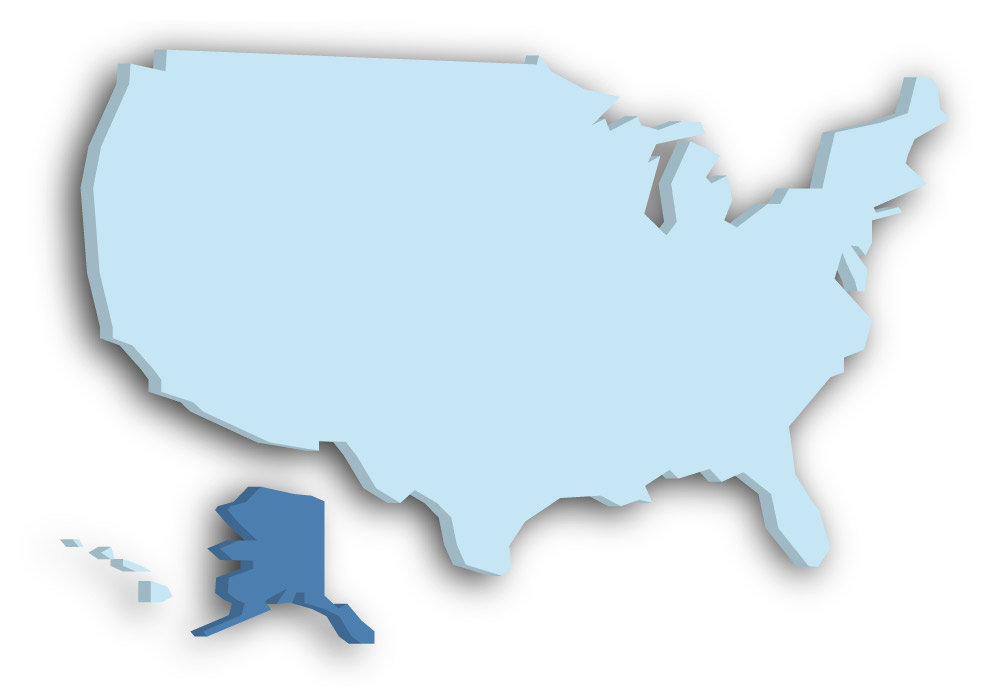 Alaska is the state of geographical superlatives. It is not only the largest state in the USA in terms of area, but also the largest exclave in the world. Because Alaska is separated from the rest of the USA by Canada. The capital of Alaska is Juneau, which with about 30,000 inhabitants is not the largest city in the state. For that is Anchorage with about 300,000 inhabitants.
Alaska is the northernmost, westernmost and easternmost state of the USA. The highest mountain of Alaska is the 6.190 meters high Denali. It is also the highest mountain in the USA and in North America. The Yukon River, which is the fifth longest river on the North American continent, flows right through Alaska and flows from there into the Bering Sea. Climatically, Alaska reaches into the polar region. Alaska was bought from the Russian Empire by the USA in 1867.
Do you want to support us?