Arizona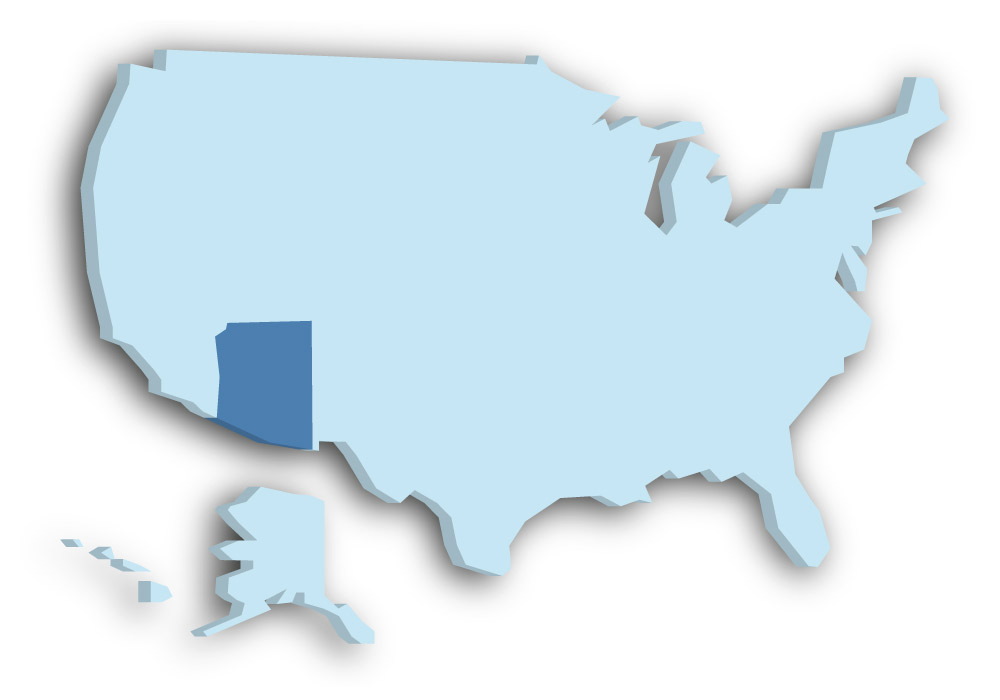 The state of Arizona is located in the southwest of the USA and has an external border with the Mexican states of Baja California and Sonora. The capital and largest city of Arizona is Phoenix, with a population of about 1.6 million. The world-famous Grand Canyon, a gorge carved deep into the rock by the Colorado River, is located in northwestern Arizona.
The state is characterized by the desert climate of the region and the barren landscape is the setting for many movies. The impressive Monument Valley with its spectacular rock formations is also partly located in Arizona. The highest mountain in Arizona is Humphreys Peak at 3,851 meters. On the border with the neighboring state of California is the Hoover Dam. The lake it dams is called Lake Mead and is the largest reservoir in the United States.
Do you want to support us?