Arkansas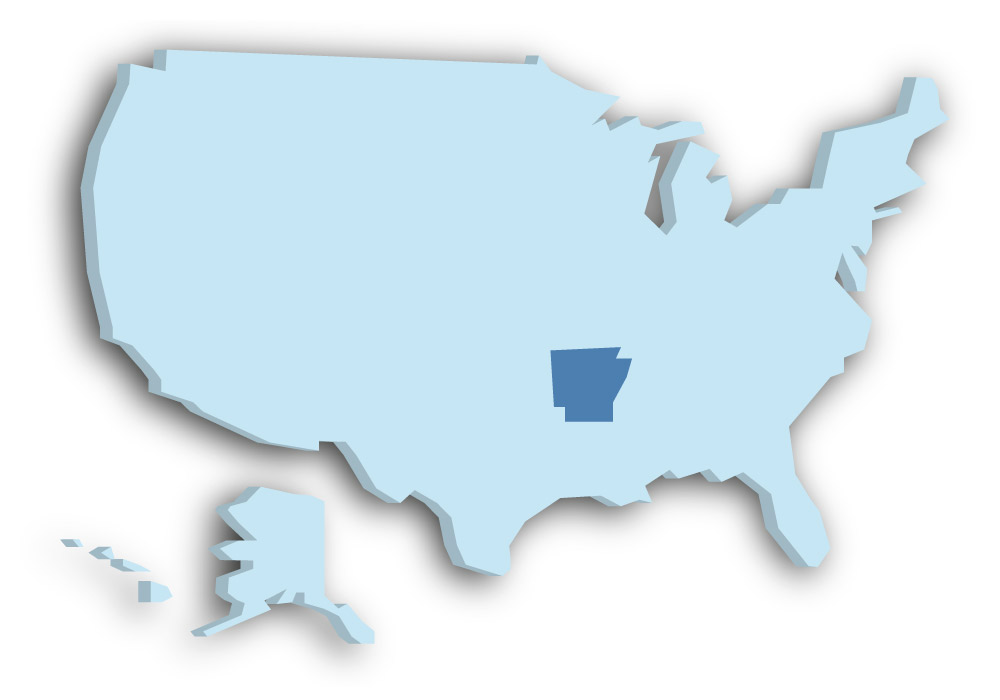 The state of Arkansas is located in the southeastern United States. It belongs to the greater Southern States region. Almost its entire eastern border is marked by the Mississippi River. The Mississippi and Missouri river systems are one of the largest in the world. The capital and largest city of Arkansas, with a population of about 200,000, is Little Rock, centrally located in the state.
The climate in Arkansas is predominantly suptropical. The highest mountain in the state is Mount Magazine, which is 839 meters high. It is located in the Ozark Mountains, which belong to the U.S. Interior Highlands and are the only somewhat higher mountain range in the U.S. between the Appalachians in the east and the Rocky Mountains in the west.
Do you want to support us?