Badgers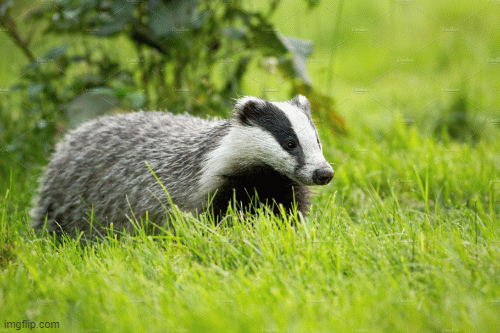 Badgers are predators. There are four species of them. One of them lives in Europe. The badger feeds on plants and small animals. It was the 2010 Wildlife of the Year in Germany and Austria. This was done to draw special attention to this reclusive animal.
With its short legs, the badger's body is well suited for burrows. It grows to a little less than one metre in length. In addition, it has a short tail. A badger weighs about 10 kilograms, which is just about the same as a medium-sized dog. The badger is best recognised by the black and white stripes on its head. It has a long snout that looks a bit like a pig.
Do you want to support us?