Blood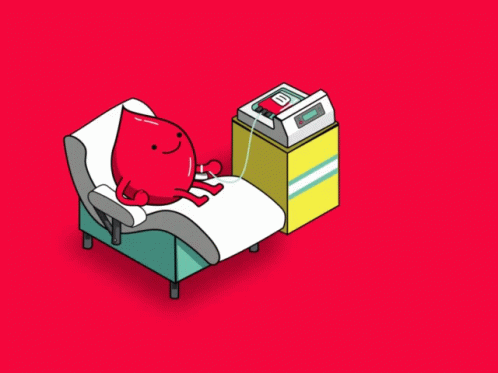 Blood is a fluid in the body of humans and many animals. Without this fluid, one could not live. The heart pumps blood to every part of the body through the circulatory system so that it can do its job everywhere. Blood is easily recognized by its red color. When it comes straight from the lungs, it is bright red. When it flows back to the lungs, it is dark red, almost blue. It's also a little thick.
Adult people have about five to six liters of blood in their bodies. It depends on how heavy they are. If a person loses a lot of blood, for example because of a wound, then they bleed to death and die. However, blood can also leak into the body through injured veins, for example into the abdominal cavity. This is called internal bleeding. One can also die from this. If such an internal bleeding is not quite so bad, there is often a "bruise", also called hematoma.
Do you want to support us?