California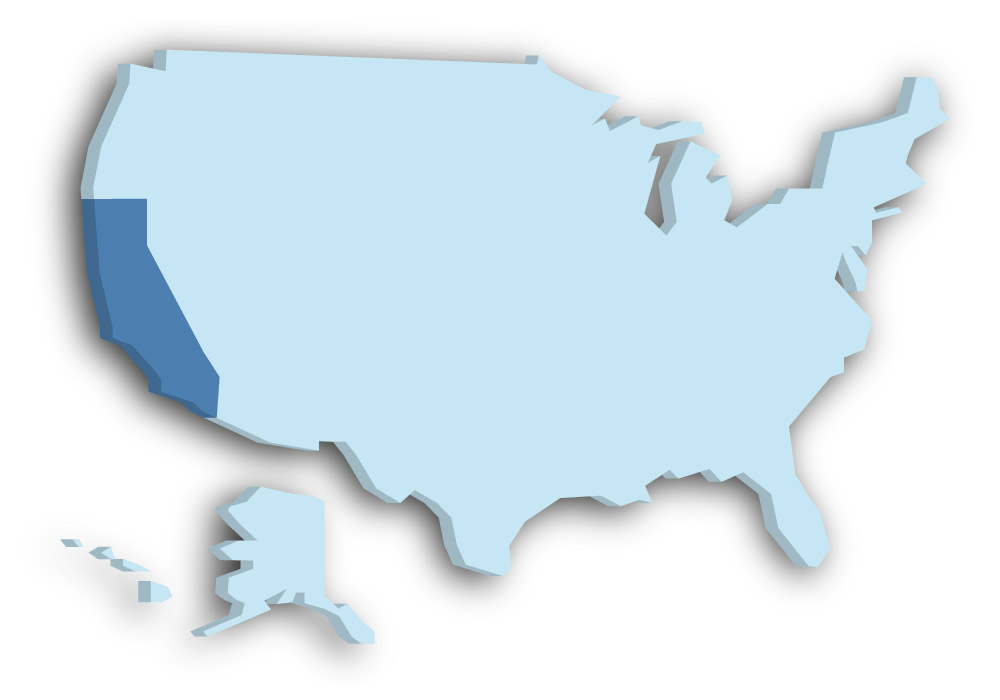 The state of California is located in the west of the USA on the Pacific coast. With almost 40 million inhabitants, California is the most populous state in the USA. In second place is Texas, which has only about 25 million inhabitants. The capital of California is Sacramento, which has about 509,000 inhabitants.
The largest city is Los Angeles, which has 3.8 million inhabitants. With San Diego and San José, there are two more cities with millions of inhabitants in California. San Francisco, with a population of around 883,00, is also located in the state of California. California is very present in the media and perception. Not least because the center of the film industry in the USA, namely Hollywood, is a district of Los Angeles. In the south, California has an external border with the Mexican state of Baja California. The border is known for drug smuggling and illegal immigration to the USA.
The highest mountain in California is Mount Whitney, which is 4,421 meters high. Mount Whitney is also the highest mountain in the U.S. outside of Alaska. The state territory of California includes not only the coastal region but also various mountains and deserts. Some of the famous national parks, such as Yosemite and Joshua Tree National Parks, are located in California. And one of the hottest places in the world, Death Valley, is also located there.
Do you want to support us?