Delaware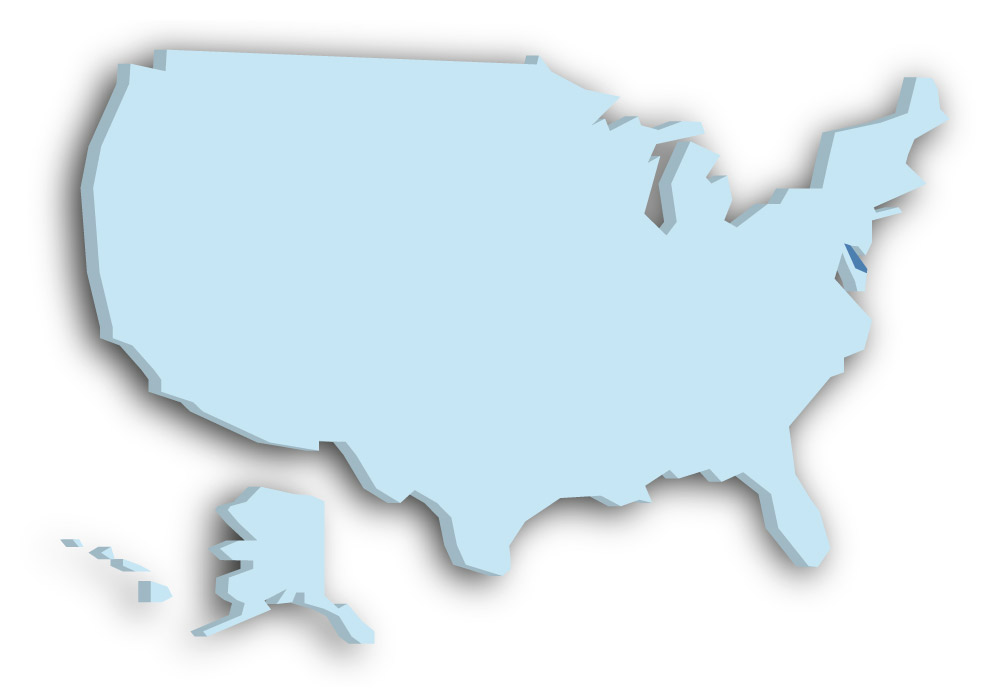 The state of Delaware is the second smallest of the states of the USA in terms of its area. It is located on the approximately 300 kilometer long Delmarva Peninsula on the east coast of the USA. Its capital is Dover, with a population of about 36,000. The largest city in the state, on the other hand, is Wilmington, with a population of about 71,000. The highest elevation is the Ebright Azimuth at 137 meters.
Delaware is also one of the Thirteen Colonies and was the first state to recognize the U.S. Constitution in 1787. Therefore, Delaware is also called The First State. Since there are special tax advantages for companies in Delaware, many companies in the USA have their headquarters in Delaware. There is a building in Wilmington, called the Corporation Trust Center, where almost 300,000 companies have their headquarters.
Do you want to support us?