Download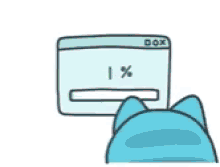 Download is the English word for "to download". It is pronounced "daunloud". With a download, you "download" a file. It is usually transferred from one computer on the internet to another computer and saved. Such a file can be a picture, a text, a film or something else. A programme that makes it easy to download something is called Download Manager.
A download can take a long time or a short time. It depends on how big the file is, but also on how fast your internet connection is. By downloading, you mean downloading from the internet, not when you copy a file from one computer to another, for example.
Sometimes people download something from the internet even though they are not allowed to. The file might be protected by copyright. The owners of a Hollywood film, for example, don't like that at all, and you can be punished for it. But you can also download and pay something for it.
Do you want to support us?