Foxes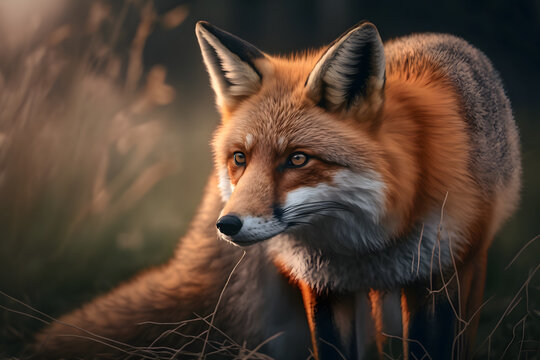 Foxes are small to medium-sized mammals belonging to the Canidae family, which also includes wolves, coyotes, and domestic dogs. They are known for their distinctive pointed snouts, upright triangular ears, and a long, bushy tail. Foxes are highly adaptable creatures found in various parts of the world, from urban areas to rural landscapes. There are different species of foxes, with the red fox being one of the most common and widely recognized.
These carnivorous mammals have a diverse diet, which includes small mammals, birds, insects, and fruits. Their clever hunting techniques and ability to cache excess food make them resourceful predators. Foxes are primarily solitary animals, and they establish territories to avoid competition with other individuals. They are known for their nocturnal behavior, with most species being active during the night, although some are crepuscular or diurnal.
Foxes play important ecological roles in their ecosystems, controlling populations of certain prey species and helping maintain overall ecological balance. They are also known for their cunning and intelligence, which has contributed to their portrayal in various folktales and mythology as sly and cunning creatures. In many cultures, they symbolize adaptability, quick thinking, and cleverness, making them a fascinating and iconic part of the natural world.
Do you want to support us?