Georgia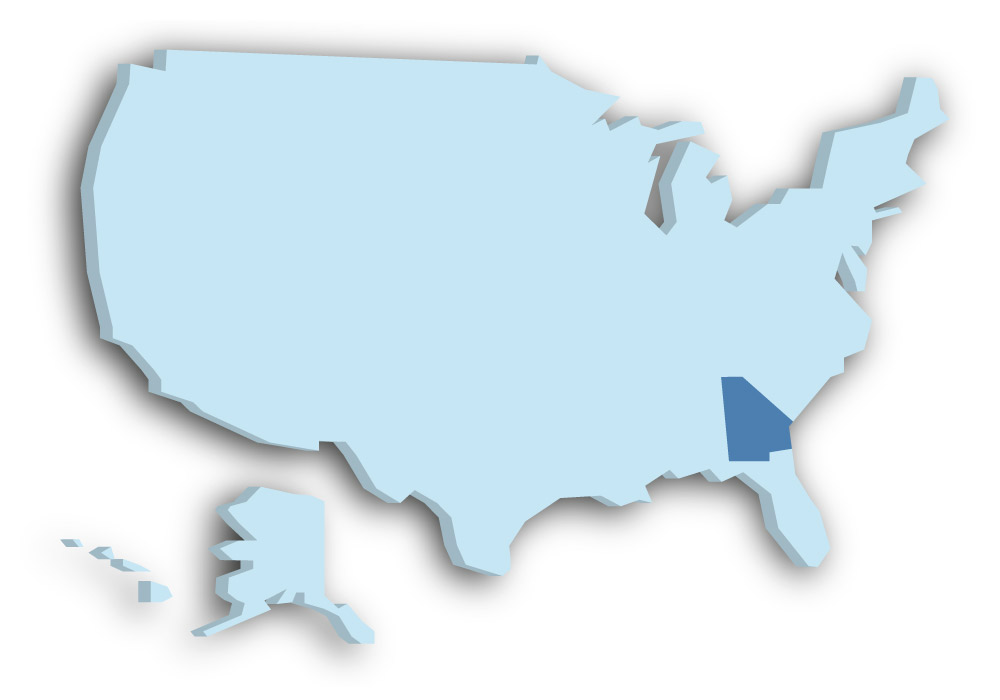 The state of Georgia is also located in the southeast of the USA. North of Florida, it lies on the Atlantic coast, which stretches for about 160 kilometers on the state territory. The capital of Georgia is Atlanta with about 473,000 inhabitants. Atlanta is also the largest city in Georgia.
Georgia belongs to the Thirteen Colonies and was - like the already mentioned states of Arkansas and Florida - part of the Confederate States of America during the time from 1861 to 1865, which existed alongside the USA during this period. The highest mountain in Georgia is the 1,458 meter high Brasstown Bald. It is located in the very north of the state on the border with North Carolina. Georgia is the filming location for the zombie series The Walking Dead.
Do you want to support us?