Grand Theft Auto V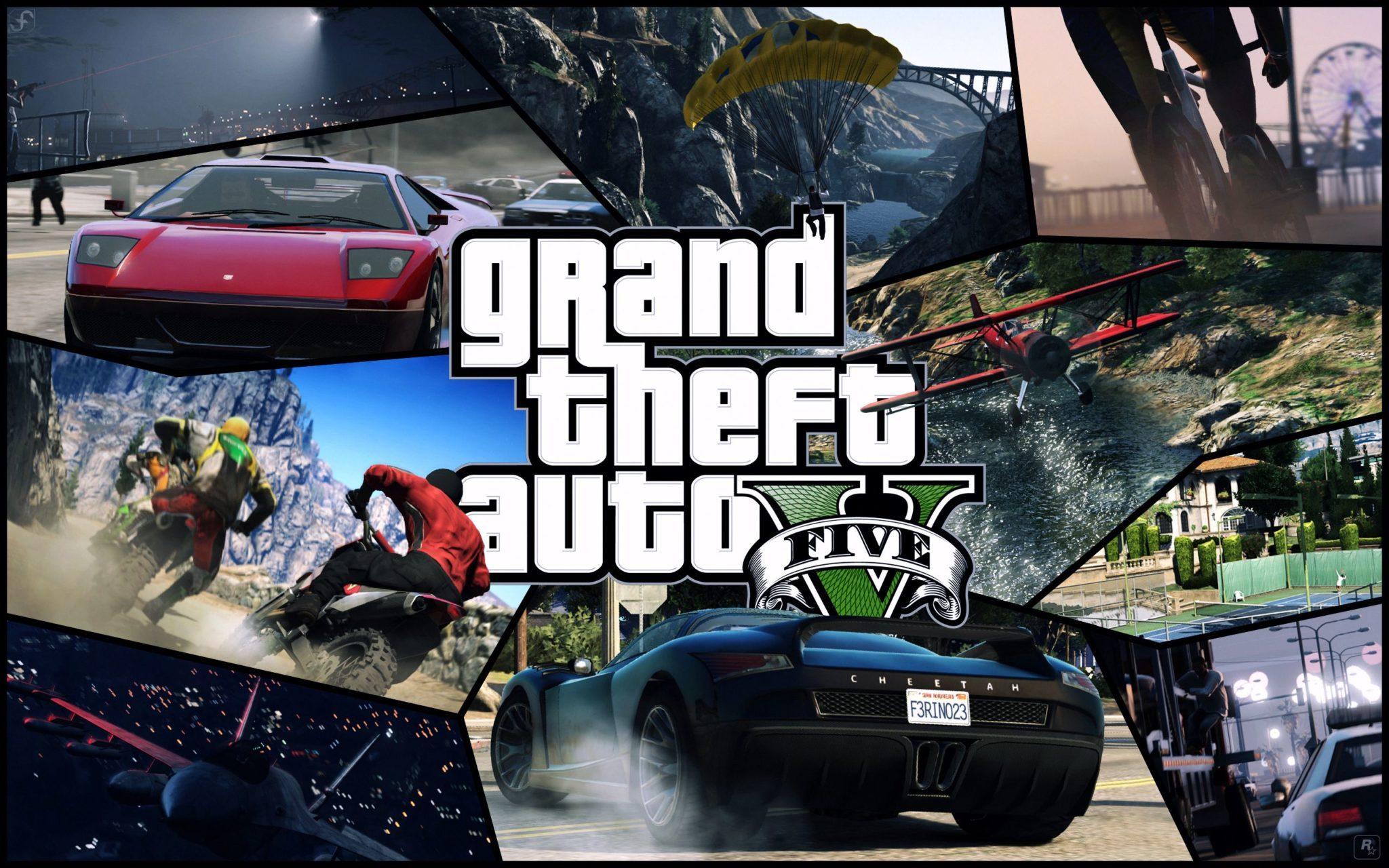 Grand Theft Auto V (GTA V) is a critically acclaimed open-world action-adventure video game developed by Rockstar North and published by Rockstar Games. It was released in 2013 for various gaming platforms and quickly became one of the best-selling and most popular video games of all time. GTA V is the fifteenth installment in the Grand Theft Auto series and is set in the fictional state of San Andreas, which is heavily inspired by Southern California.
The game features a vast and detailed open-world environment where players can freely explore the city of Los Santos and its surrounding areas. Players can switch between three main playable characters: Michael De Santa, a retired bank robber; Franklin Clinton, a young gang member; and Trevor Philips, a volatile criminal. The ability to switch between these characters adds a unique gameplay dynamic and allows players to experience the story from multiple perspectives.
GTA V offers a single-player campaign with a complex narrative that revolves around heists, criminal activities, and the characters' interactions in the criminal underworld. The game's story explores themes of ambition, betrayal, and the pursuit of the American Dream.
One of the standout features of GTA V is its expansive multiplayer mode, known as "Grand Theft Auto Online." In this mode, players can create their own customizable characters and engage in various activities such as missions, heists, races, and open-world mayhem with other players. Grand Theft Auto Online has received regular updates and expansions, continuously adding new content and features to keep players engaged.
The game is known for its attention to detail, stunning graphics, and intricate open-world design. The city of Los Santos is filled with a variety of activities, side missions, and hidden secrets, creating a living and breathing virtual world for players to explore.
GTA V's success can be attributed to its engaging storytelling, expansive gameplay, and the freedom it grants players to pursue various activities within its open world. It has received numerous awards and accolades for its technical achievements and impact on the gaming industry.
Do you want to support us?