Idaho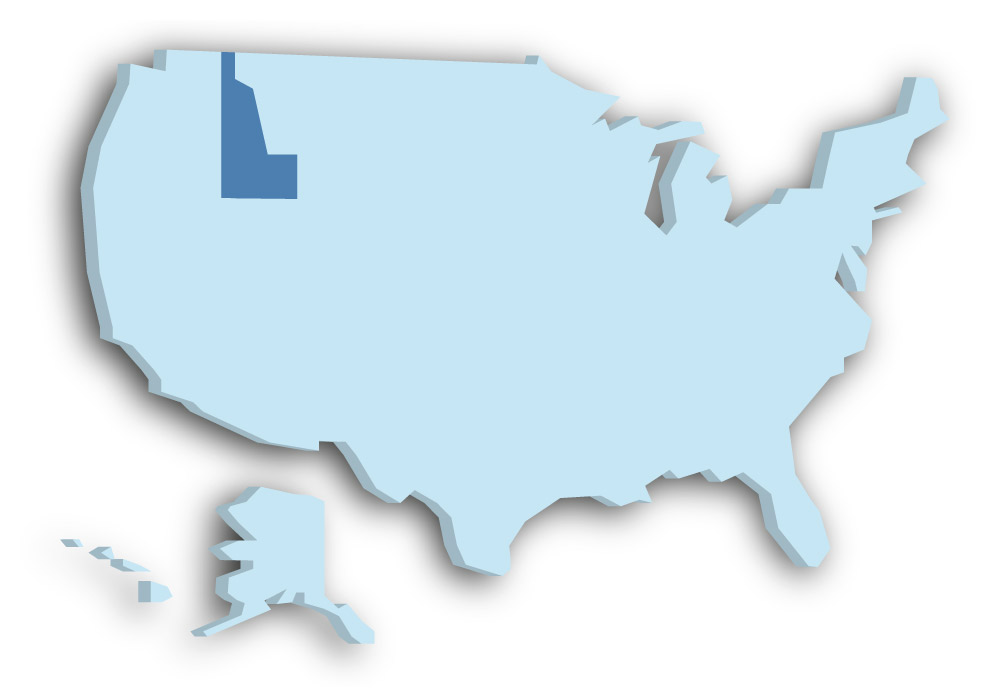 The state of Idaho is located in the northwest of the USA and has an external border with the Canadian province of British Columbia in the north. The capital of Idaho is Boise with about 223,000 inhabitants. The landscape of Idaho is in large parts quite unspoiled and mountainous. Politically, the state is considered rather conservative; it has been firmly in Republican hands for several decades.
In the west, on the border with Washington, lies the deepest gorge in North America, Hells Canyon. It is 2,438 meters deep, deeper than the Grand Canyon. Also, Shoshone Falls is located in Idaho, which is higher than Niagara Falls with a drop of 65 meters. The highest mountain in the state of Idaho is Borah Peak, which is 3,857 meters high.
Do you want to support us?