Illinois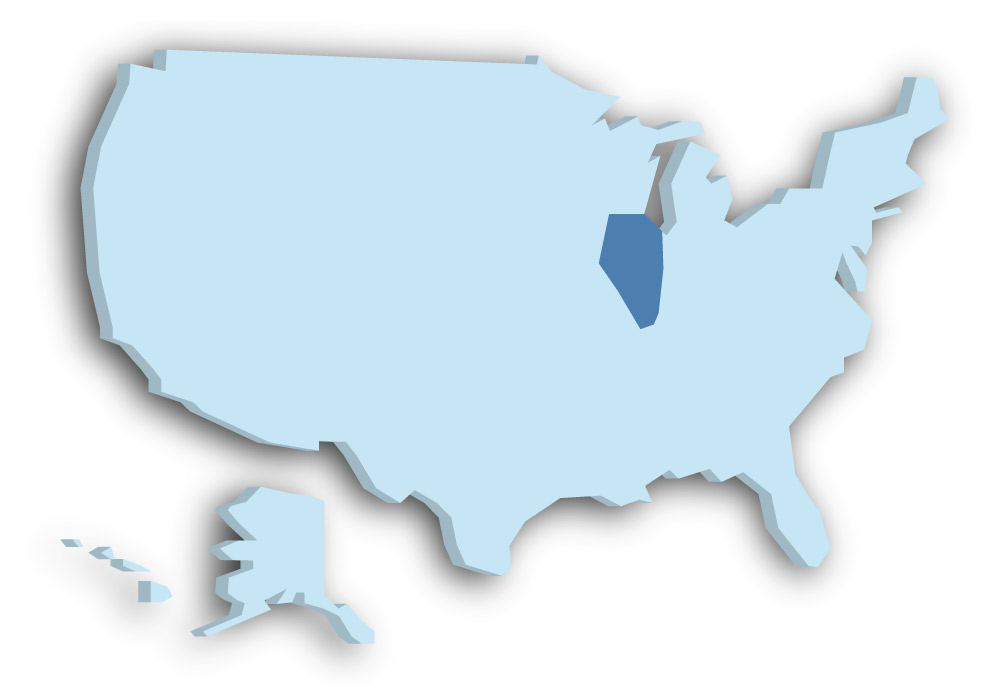 The state of Illinois is located in the Midwest of the USA and has in the northeast part on Lake Michigan, a lake of the group of the five Great Lakes of North America. For comparison, Lake Michigan is approximately 100 times the size of Lake Constance. The capital of Illinois is Springfield, which has about 116,000 inhabitants. By far the largest city in the state, however, is Chicago. Chicago has almost 3 million inhabitants and is the third largest city in the USA after New York City and Los Angeles.
The climate in Illinois is continental with hot summers and cold winters. The highest elevation in Illinois is the 376 meter high hill Charles Mound in the very north of the state. One of the most famous roads in the USA begins in the state of Illinois. Namely, the historic Route 66 connects Chicago, located in Illinois, with Santa Monica in California. Route 66 is considered one of the first connections of the east and west coasts of the USA.
Do you want to support us?