Illuminati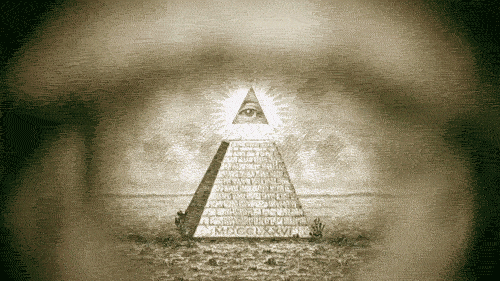 The Illuminati were a secret society in the 18th century. The name Illuminati comes from Latin and means something like "the enlightened ones". At that time in Europe was the Age of Enlightenment. The Illuminati were enthusiastic about the ideas of this movement. Their goal was to educate society so well that it would no longer need kings and other rulers. The people should be able to rule over themselves.
The secret society was founded in 1776 by Adam Weishaupt, a university lecturer at the University of Ingolstadt in Bavaria. Members of the secret society included various scholars from German-speaking countries. Examples include the Swiss educator Heinrich Pestalozzi and Johann Wolfgang von Goethe. Many members were simultaneously in the Freemasons, another secret society. Members gave themselves aliases. Weishaupt, for example, called himself "Spartacus."
As many important people in politics as possible should be members of the secret society. In this way, the Illuminati wanted their goals to be realized. But soon there were quarrels between the members. Finally, by chance, the list of members came into the hands of the Bavarian police. The police realized that they had uncovered a conspiracy. The secret society was then banned and dissolved.
Do you want to support us?