Indiana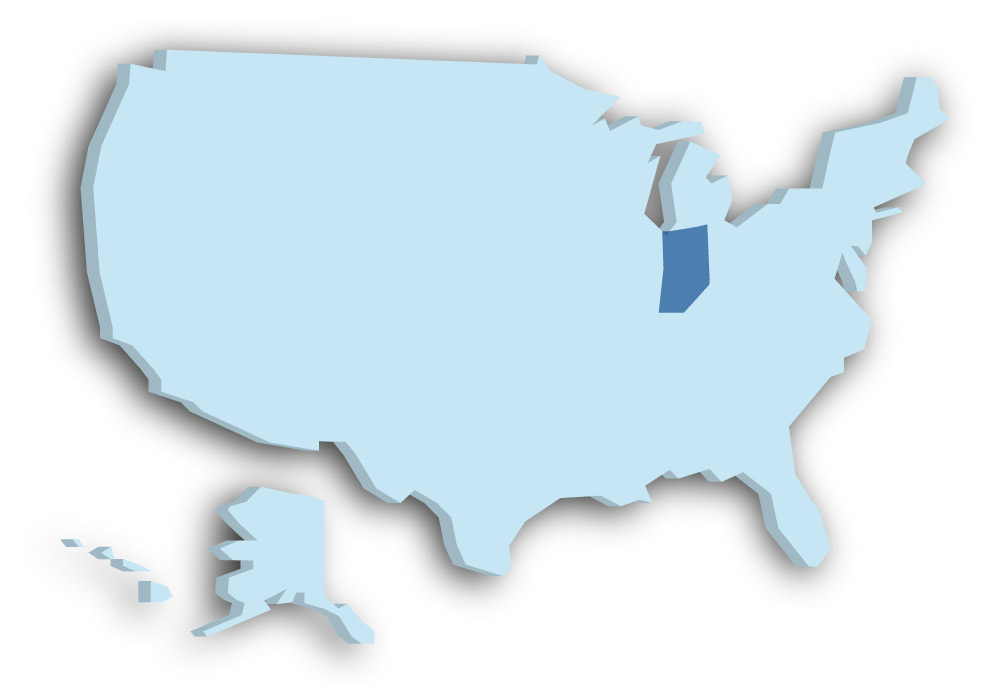 The state of Indiana is also assigned to the Midwest region of the USA. It lies just east of Illinois and also shares the shores of Lake Michigan to the north. The capital of Indiana is Indianapolis, which has about 855,000 inhabitants. The name of the state is derived from the Native Americans, the Indians.
Almost everywhere on the territory of the states of today's USA they were driven out, murdered and oppressed by the European settlers under the euphemistic term Indian Wars. The highest elevation in the state of Indiana is the 383 meter high Hoosier Hill.
Do you want to support us?