Iowa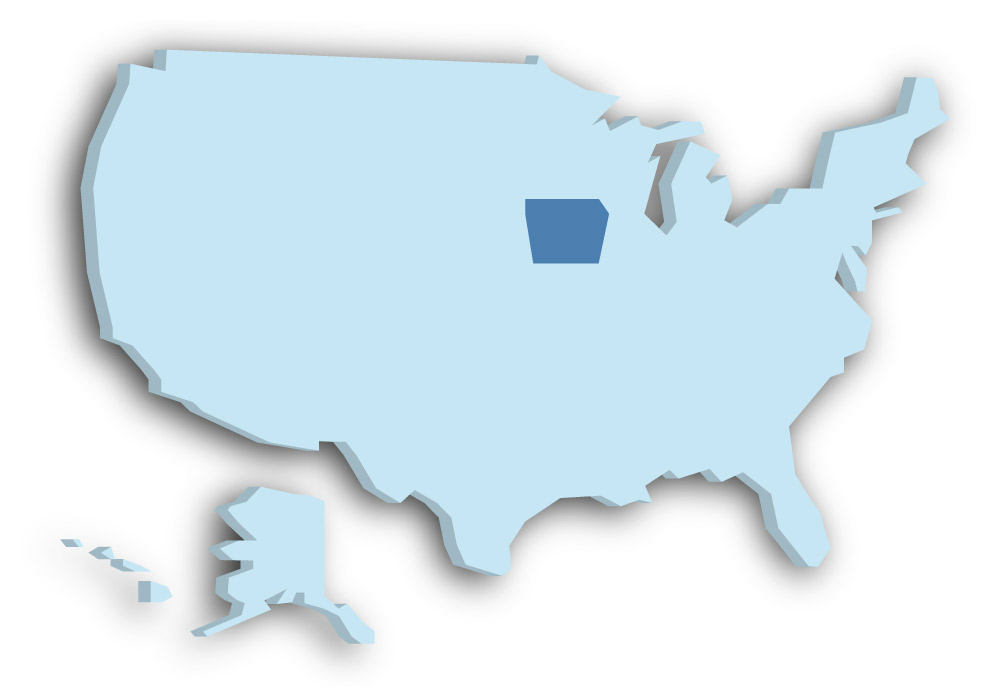 Iowa is also located in the greater Midwest region of the U.S. and is very rural. The entire eastern border of Iowa is formed by the Mississippi River. The state capital is Des Moines with about 215,000 inhabitants. Iowa is considered one of the most progressive states in the USA in terms of civil rights. For example, slavery, racial segregation and discrimination against women or homosexuals were eliminated in Iowa much earlier (at least on paper) than in other states of the USA.
The Iowa-born band Slipknot named one of its albums after the state. The highest hill in the state is Hawkeye Point. It is 509 meters high, only about 20 meters higher than its surroundings. There is a grain silo on its summit. Supposedly, there is even a summit book.
Do you want to support us?