Kansas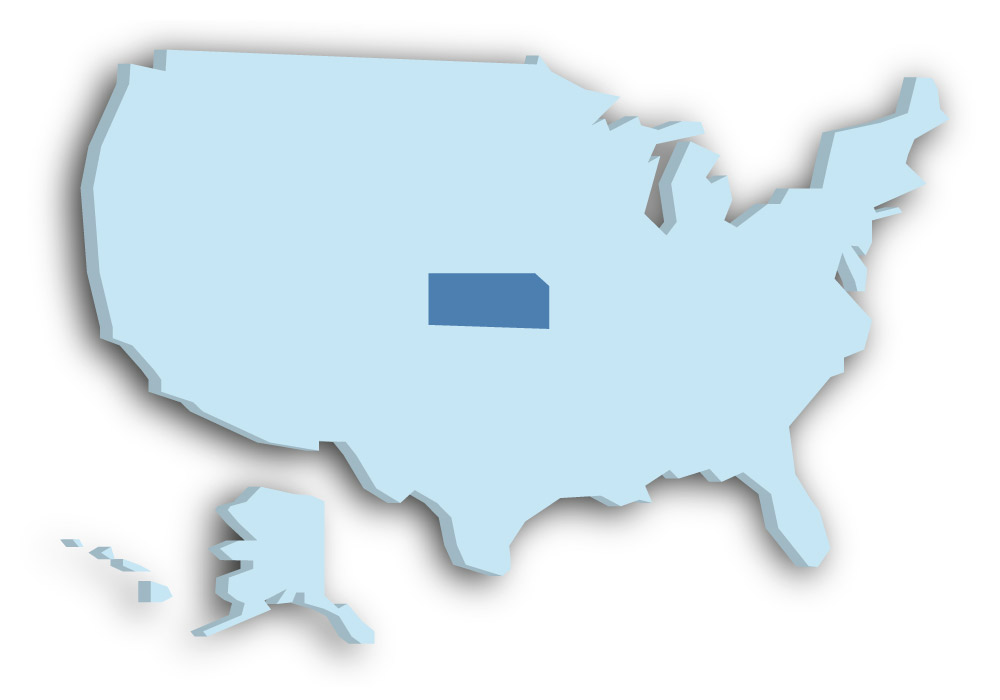 The state of Kansas is located pretty much in the middle of the USA. It is part of the greater Midwest region and is largely located in the Great Plains. The Great Plains are the prairie landscape east of the mountains of the Rocky Mountains, which stretches from north to south through the USA. The capital of Kansas is Topeka, with a population of about 127,000.
The state's largest city is Wichita, with a population of about 390,000. Kansas lies almost entirely within the area known as Tornado Alley. Tornado Alley is the area of the U.S. where there is a particularly high probability of tornadoes. Time and again, the tornadoes' twisters cause damage. The climate of Kansas is continental. The highest mountain on the state territory of Kansas is Mount Sunflower, which is 1,239 meters high.
Do you want to support us?