Louisiana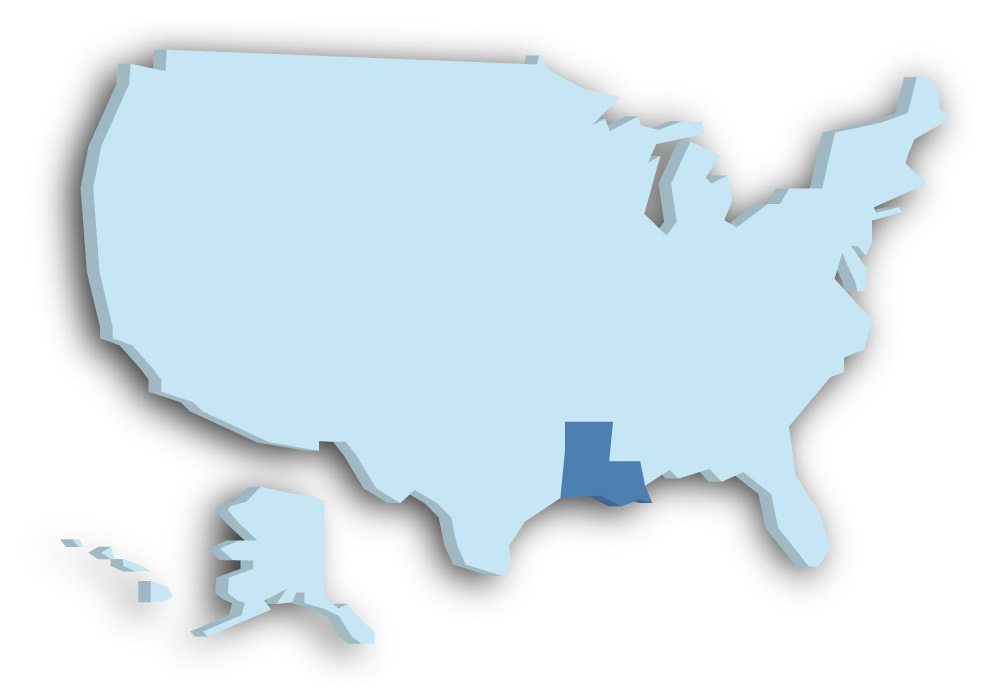 The state of Louisiana is located in the south of the USA on the Gulf of Mexico. It belongs to the greater region of the southern states. Large parts of Louisiana are wetlands. Among other things, the 12,000 square kilometer delta of the Mississippi River is located in Louisiana. The state's climate is subtropical. During the summer months, the coast is regularly hit by hurricanes. A particularly violent one in recent times was Hurricane Kathrina, which took the lives of nearly 500 people in 2005 and left great devastation in its wake.
The capital of Louisiana is Baton Rouge, which has a population of about 228,000. The largest city in the state is New Orleans, which is considered the center of jazz and voodoo music in the United States. The highest elevation in the state of Louisiana is Mount Driskill. It is a whopping 163 meters high, making it the third lowest elevation of any state in the U.S. after Florida and Delaware.
Do you want to support us?