Maine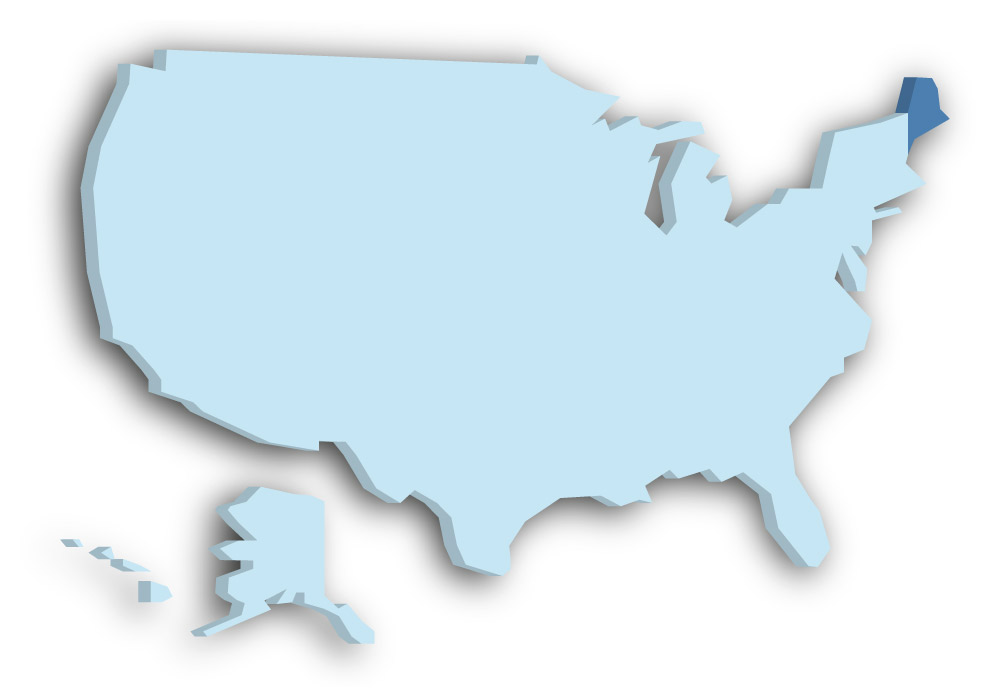 The state of Maine is located at the extreme northwestern point of the United States, and only the territories of Alaska in the eastern hemisphere of the Earth are further east. Maine has an external border with the Canadian provinces of Quebec and New Brunswick. The capital of Maine is Augusta, with a population of about 19,000. The largest city in the state is Portland, with a population of about 66,000. Thus, there is no major city in the state of Maine. The climate in Maine is cool-moderate.
The highest mountain in the state is Mount Katahdin, which is 1,606 meters high. Maine has one national park, Acadia National Park. It is largely located on Mount Desert Island and is known for its rugged wild rocky coastline. Maine is the only state in the USA that is officially bilingual. In addition to English, French is also spoken.
Do you want to support us?