Manila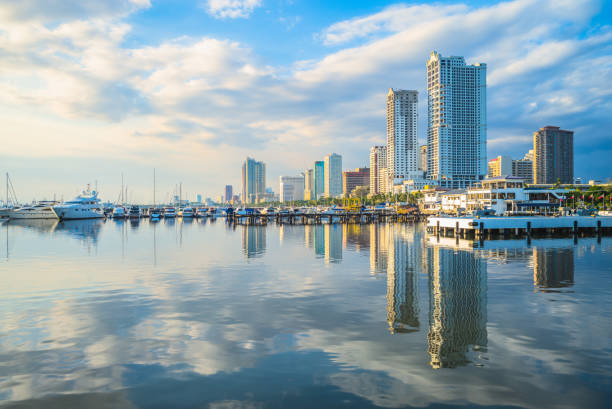 Manila is the capital of the Philippines and a so-called "megacity". The actual urban area is about half the size of Zurich, but has almost two million inhabitants. There is hardly any other place in the world where so many people live in such a small area. In fact, almost 13 million people live in the entire area surrounding the city, the "Metro Manila". That is more than in Austria, Belgium or Switzerland.
The city was founded around 500 years ago under the name Maynilad. For more than 300 years it belonged to the Spanish colonial empire, then it became American. In 1942, the Japanese conquered the city because the Americans had many airfields there. Towards the end of the Second World War, however, the USA was able to recapture it with Filipino support. The following year, the Philippines was granted independence.
Manila is a modern city with many high-rise buildings. In them are offices of banks, insurance companies and other businesses. But there are also many slums. Poor people, who make up the majority of the population, live in such neighbourhoods. Only the upper class is really wealthy. They mostly speak English and not Tagalog, the first national language. This still comes from the time when the Philippines was a colony of the USA. Manila's rich entrepreneurs still do a lot of business with the former colonial masters from North America.
Very few tourists come to Manila, most of them from other Asian countries. The tourists mainly visit the old buildings from the Spanish colonial period. The fortress "Fuerza de Santiago" and the church San Augustin are well known. In the middle of the noisy city centre is Rizal Park. A beautiful green space that invites locals as well as tourists to relax and enjoy.
Do you want to support us?