Maryland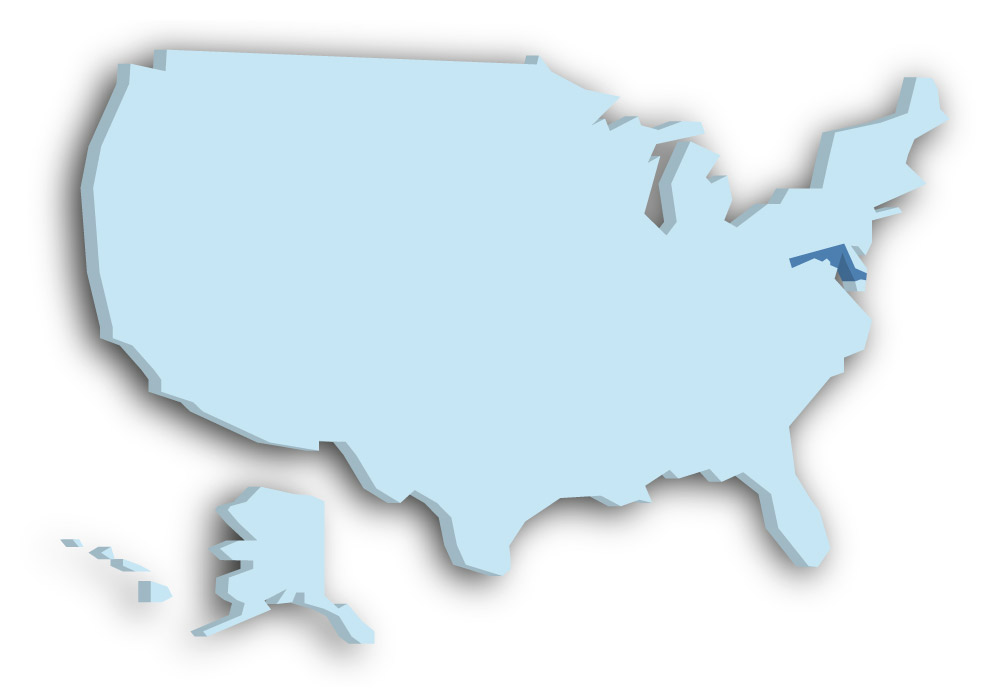 The state of Maryland is located on the east coast of the USA and belongs to the greater Northeast region. Its capital is Annapolis, with a population of around 38,000. The largest city in Maryland, on the other hand, is Baltimore, with a population of around 615,000. Part of the state of Maryland, like Delaware and Virginia, is located on the Delmarva Peninsula. Between the peninsula and the mainland lies the Chesapeake Bay. Across the bay is the Chesapeake Bay Bridge, which at 7 kilometers long is one of the longest suspension bridges in the entire world. Further south, there is another connection between the mainland USA and the Delmarva Peninsula: the Chesapeake Bay Bridge-Tunnel in the state of Virginia.
The highest mountain in the state of Maryland is the 1,020-meter Hoye Crest, located in the far western part of the state. Not far from Baltimore is Fort Meade, where the headquarters of one of the intelligence agencies of the United States is located. Namely, the NSA is located here, which has enjoyed some attention in recent years due to the revelations of Edward Snowden.
Do you want to support us?