Michigan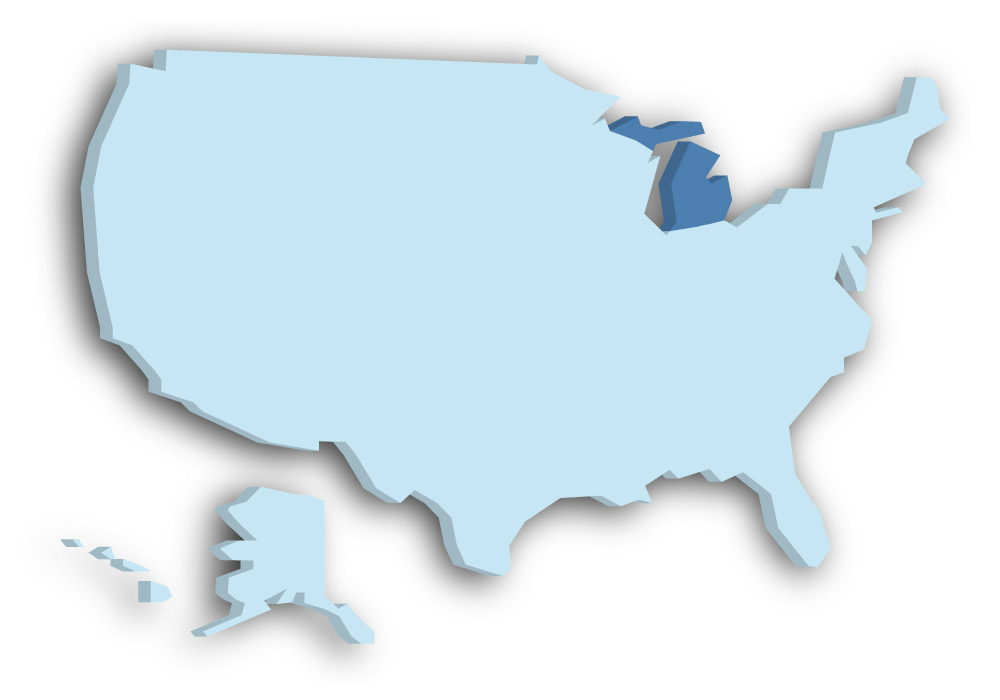 The state of Michigan is located in the north of the USA and has an external border with the Canadian province of Ontario. Michigan has shore shares on four of the five Great Lakes. Namely, there are shores on Lake Michigan, Lake Superior, Lake Erie and Lake Huron. Because of its location on the Great Lakes, Michigan is the state in the U.S. with the longest overall freshwater shoreline. The capital of Michigan is Lansing with a population of 116,000.
The largest city in Michigan is Detroit. Detroit has 670,000 inhabitants and is located right on the border with Canada. The city was famous for the automobile production. However, after their decay, there is a lot of vacancy in Detroit, which made it famous for their Lost Places. Michigan is located on two peninsulas in the Great Lakes region. The two parts of Michigan are separated by Lake Michigan and the two states of Illinois and Indiana, respectively, and are reconnected by the 8-kilometer-long Mackinac Bridge. The highest mountain in the state of Michigan is Mount Arvon, 603 meters high.
Do you want to support us?