Minnesota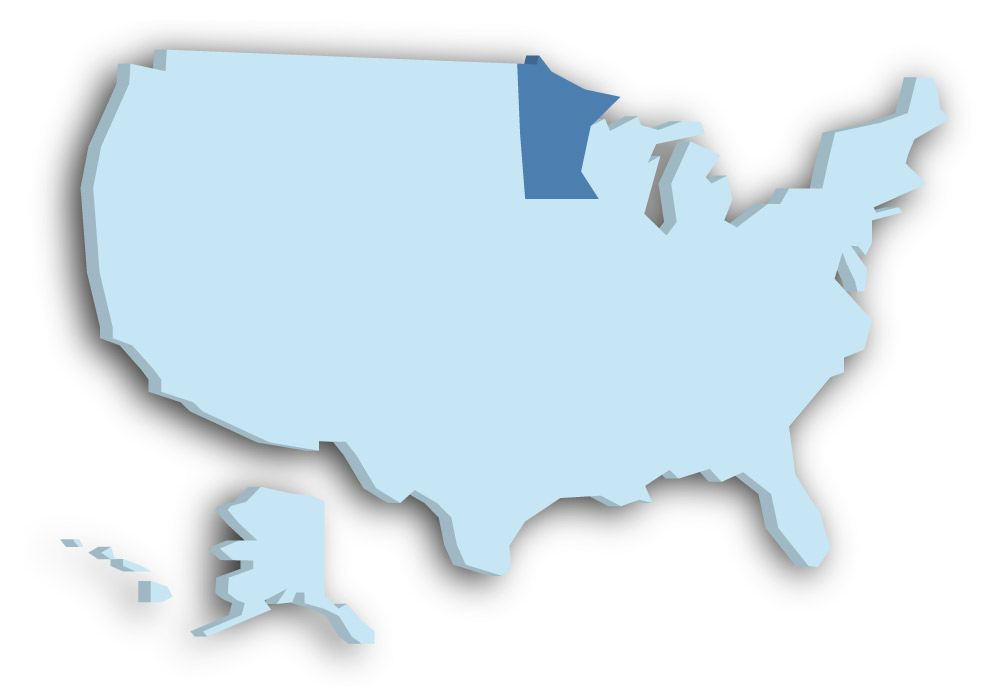 The state of Minnesota is also located in the north of the USA and has an external border with the Canadian provinces of Ontario and Manitoba. The capital of Minnesota is Saint Paul, which has about 308,000 inhabitants. The state's largest city is Minneapolis, with a population of 383,000. Together, the two cities form the Twin Cities metropolitan region. Minnesota also bears the name Land of 10,000 Lakes, which is a slight understatement, because in truth there are nearly 12,000 lakes on the state's territory.
Except for Alaska, Minnesota is both the northernmost and coldest of all the states in the United States. The highest mountain in Minnesota is Eagle Mountain. It is 701 meters high. Minnesota is home to Lake Itasca, which is the source of the Mississippi River. Minnesota is located on the Great Lake and its shore is characterized in some places by a steep rocky coast.
Do you want to support us?