Mississippi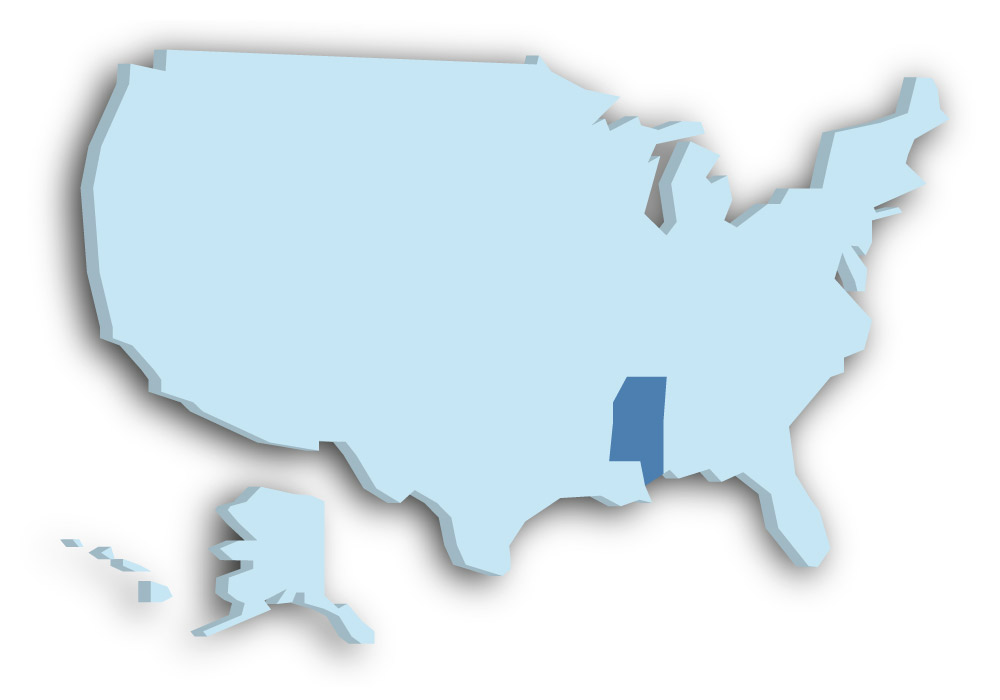 The state of Mississippi takes its name from the Mississippi River and is located in the southeastern United States. It belongs to the greater Southern States region and shares the coast with the Gulf of Mexico. The Mississippi River marks the western border of the state. The capital of Mississippi is Jackson. With a population of about 169,000, Jackson is also the state's largest city. Overall, Mississippi is relatively flat, with the highest elevation being the 246-meter Woodall Mountain in the far northeast of the state. Climatically, Mississippi belongs to the subtropics.
As a result of the protests surrounding the killing of George Floyd, Mississippi decided in 2020 to change the state's flag. Because as the last flag of a state of the USA it still contained the war flag of the Confederates, who stood for slavery. In the state of Mississippi, people have the lowest average income in the entire USA. There is also an absurd law that says that anyone who wants to hold public office must believe in God. Racism is a massive problem in Mississippi.
Do you want to support us?