Montana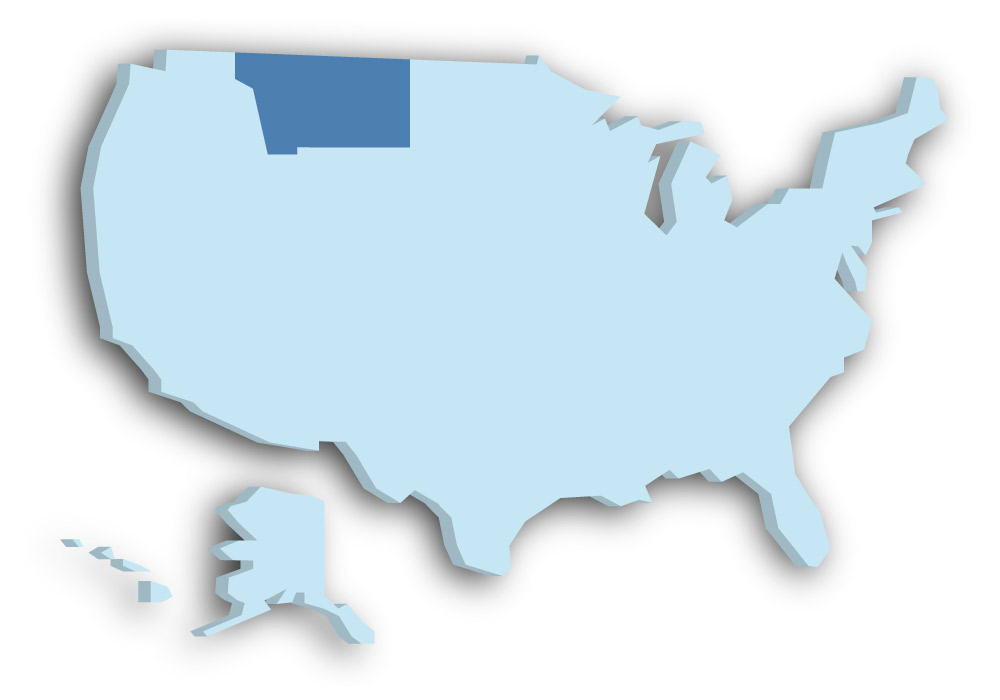 The state of Montana is part of the greater Western U.S. region and is located in the far north of the United States. It has an external border with the three Canadian provinces of British Columbia, Alberta and Saskatchewan. The capital of Montana is Helena, which has about 28,000 inhabitants. The state's largest city, on the other hand, is Billings, with a population of about 110,000. Montana is rather flat in the east and mountainous in the west. The state belongs to the Mountain States of the USA.
The highest mountain in Montana is Granite Peak. It is 3,904 meters high. Since the summit is quite difficult to climb, Granite Peak was the last highest mountain of one of the states of the USA to be climbed. Montana is home to Glacier National Park, which not only consists of impressive mountain scenery, but also plays an important role in documenting climate change.
The Rocky Mountains in Montana separate the maritime climate of the Pacific Coast from the continental climate of the Great Plains. On the east side, there can sometimes be extreme differences between summer and winter. Running through Glacier National Park is the Going-to-the-Sun Road, which is a masterpiece of road construction and provides special views of the Montana state landscape.
Do you want to support us?