Nebraska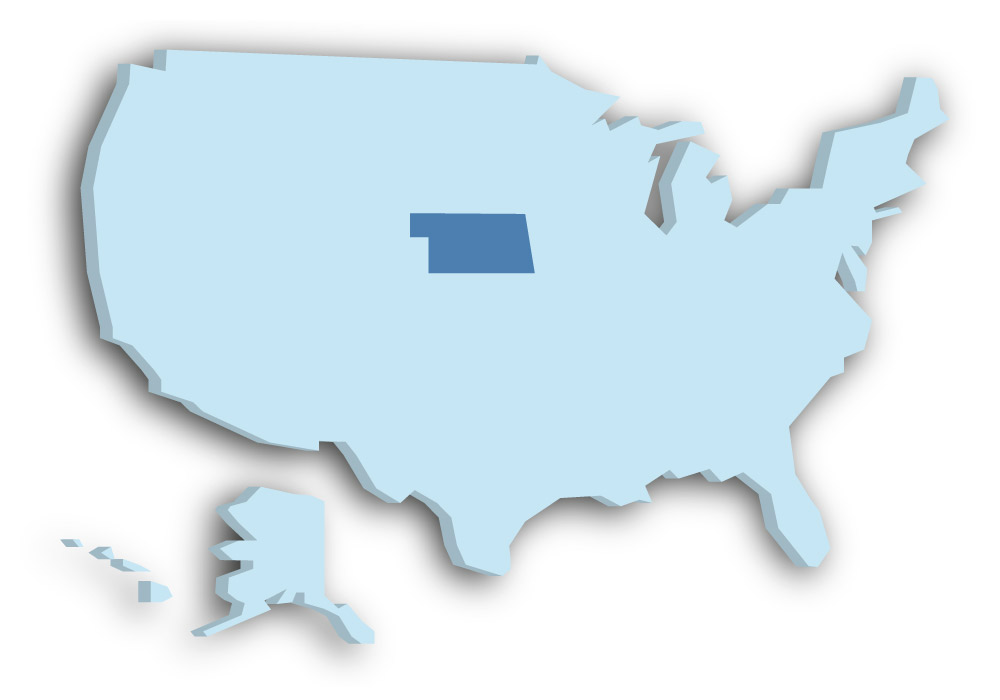 The state of Nebraska is located in the center of the USA and is assigned to the Midwest region. The capital of Nebraska is Lincoln. Lincoln has about 280,000 inhabitants. The largest city in Nebrasksa is Omaha, which has 447,000 inhabitants. Omaha is located right on the border with the neighboring state of Iowa on the banks of the Missouri River. The stretch of Omaha Beach was named after Omaha, which was one of the bloodiest scenes in the liberation of Germany from the Nazis on the Normandy coast in 1944.
The highest point in Nebraska is Panorama Point, which is 1,653 feet high. Panorama Point is located on a plain and is only imperceptibly higher than its surroundings. That is why it is marked with a stone. Politically, the state of Nebraska is strongly conservative. The population resisted against the abolition of the death penalty by the parliament by petition.
Do you want to support us?