Nevada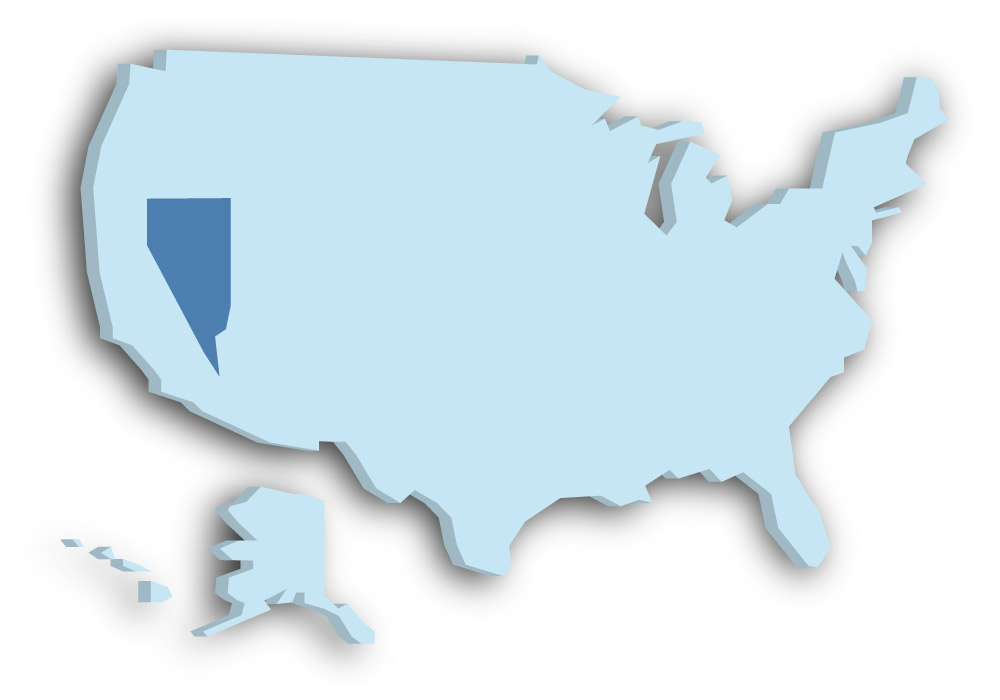 Nevada is located in the west of the USA and consists largely of desert. The capital of Nevada is Carson City, which has about 55,000 inhabitants. The largest city in Nevada, with 633,000 inhabitants, is Las Vegas, which is known for its casino landscape. The highest mountain in the state is Boundary Peak, which is 4,007 meters high, but it is only a secondary peak to Montgomery Peak, located in the banchbar state of California. Sometimes, therefore, Wheeler Peak, at 3,982 meters, is listed as the highest mountain in Nevada. Nevada provides plenty of material for horror and science fiction stories.
For nuclear weapons tests have been repeatedly conducted in the state's desert, and the legendary military base Area 51 is located in Nevada. The largest crater still reminiscent of the nuclear weapons tests is Sedan Crater, which is still nearly 100 meters deep today. In Nevada, not far from California's Death Valley, is one of the most famous ghost towns in the U.S., Rhyolite, abandoned in 1909. Nevada is home to the Great Basin National Park and has rich gold and silver deposits. On the border with the neighboring state of California and not far from Carson City is the popular Lake Tahoe.
Do you want to support us?