New Hampshire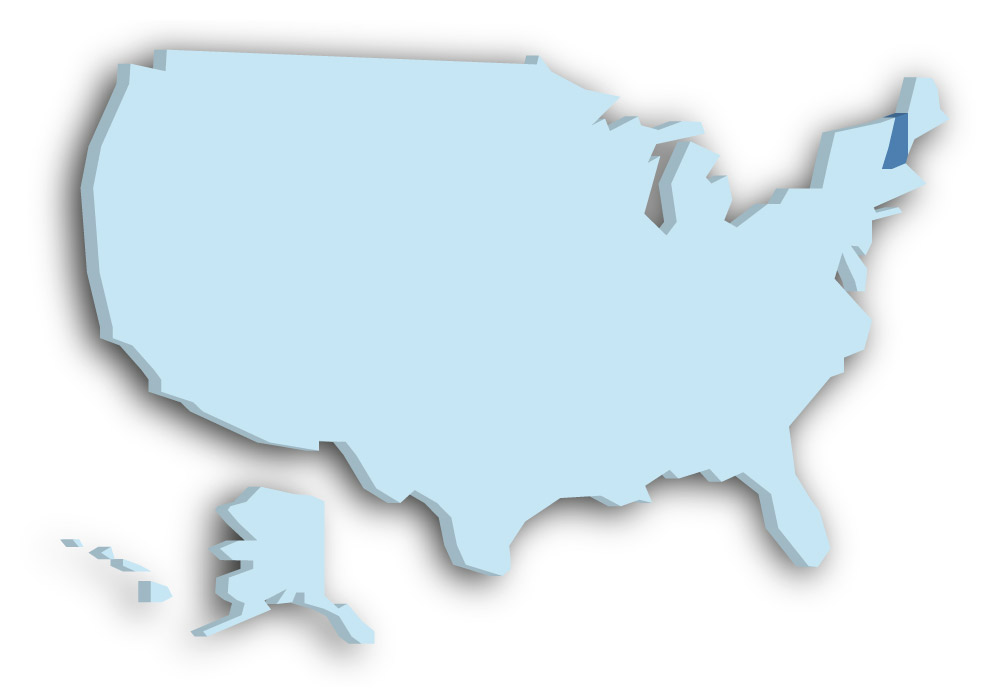 The state of New Hampshire is located in the northeastern United States and is part of the greater U.S. state region of the same name. As one of the Thirteen Colonies, it is one of the oldest states in the USA. New Hampshire has an external border with the Canadian province of Quebec in the north. The state capital is Concord, which has about 43,000 inhabitants. New Hampshire's largest city, on the other hand, is Manchaster, with a population of 111,000.
The highest mountain in New Hampshire is the 1,917-meter Mount Washington, which is one of the coldest regions in the U.S. outside the state of Alaska. The mountain is located in the White Mountains, which are part of the Appalachian Mountains. In the southeast, New Hampshire has a relatively short stretch of coastline on the Atlantic Ocean. In addition, Lake Winnipesaukee is located in New Hampshire, in which there are about 250 islands.
Do you want to support us?