New Jersey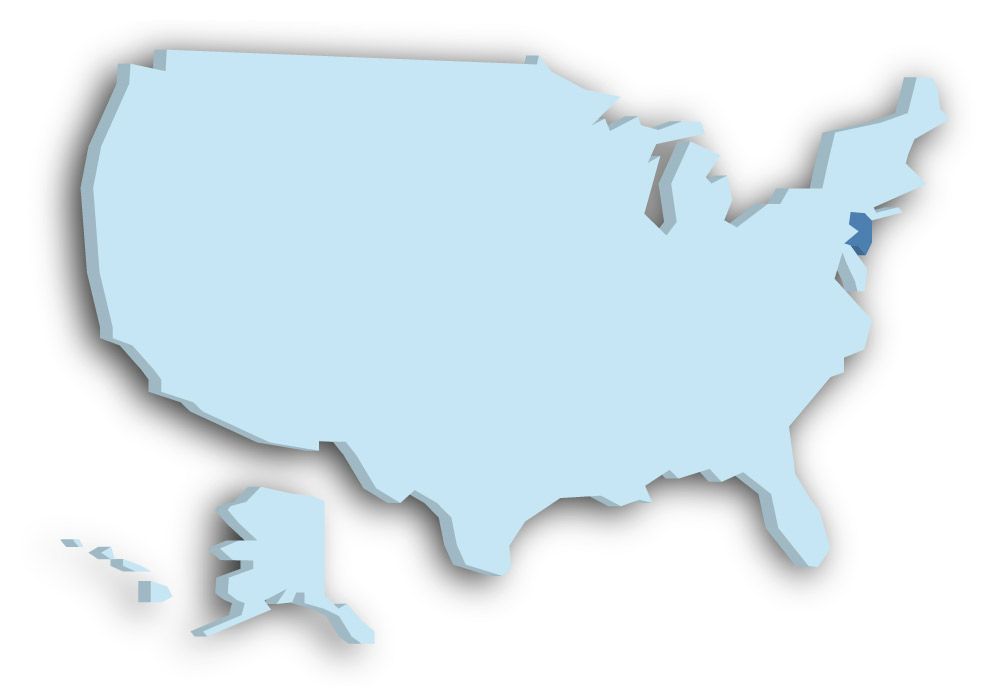 The state of New Jersey is located on the east coast of the USA on the Atlantic Ocean. As a member of the Thirteen Colonies, New Jersey is one of the first states of the USA. The capital of New Jersey is Trenton, which has 84,000 inhabitants. The largest city in the state is Newark, which has 282,000 inhabitants and is located on the Hudson River directly across from Manhattan. New Jersey is the state in the U.S. that has the highest population density.
The highest mountain in New Jersey is High Point, which is 550 meters high and has a war monument that is almost 70 meters high. On the Atlantic coast of New Jersey is the city of Atlantic City, which is a popular seaside resort and, thanks to the multitude of its casinos, a little Las Vegas of the state of New Jersey, so to speak. In addition, the well-known Princeton University belongs to New Jersey.
Do you want to support us?