New Mexico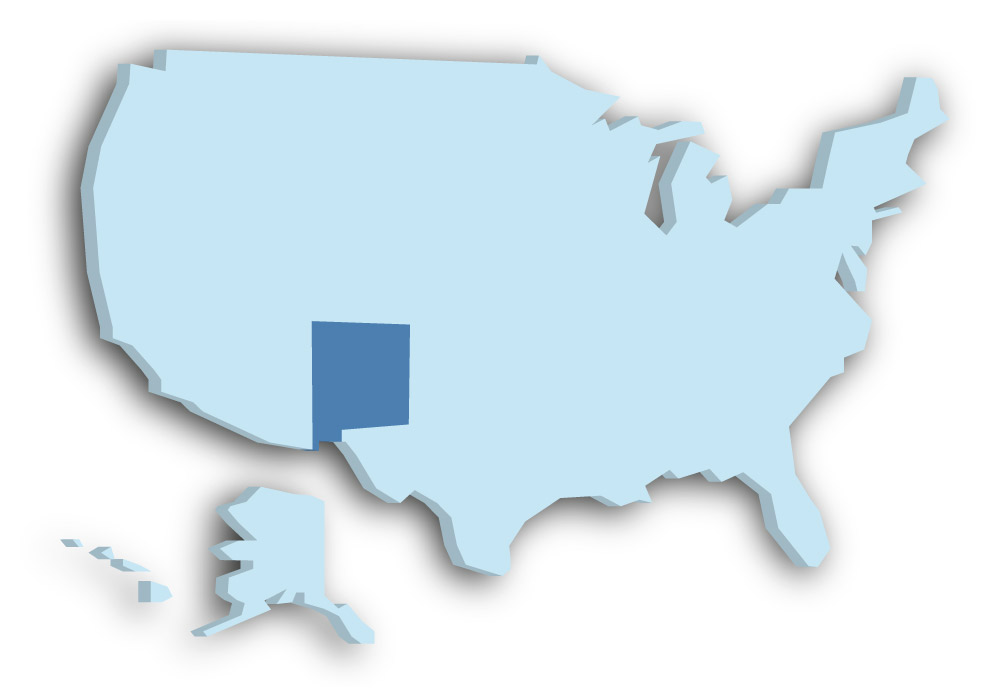 The state of New Mexico is located in the southern United States and is part of the Mountain States and the Greater West Region. In addition, New Mexico has an external border with the Mexican states of Sonora and Chihuahua. The capital of New Mexico is Santa Fe, with a population of about 84,000. The state's largest city is Albuquerque, with 559,000 residents. Albuquerque is the filming location and center of action in the series Breaking Bad. New Mexico is crossed by the Rio Grande. It is the third longest river in the USA.
The highest mountain in the state of New Mexico is Wheeler Peak, which is 4,011 meters high. New Mexico is home to the White Sands Missile Range test site, where the first nuclear weapons test was conducted. Also in New Mexico is Los Alamos, home to the laboratory where the atomic bomb was invented, so to speak, as part of the Manhattan Project. The mysterious Roswell is also located in the state of New Mexico. A UFO is said to have crashed there in 1947.
Do you want to support us?