New York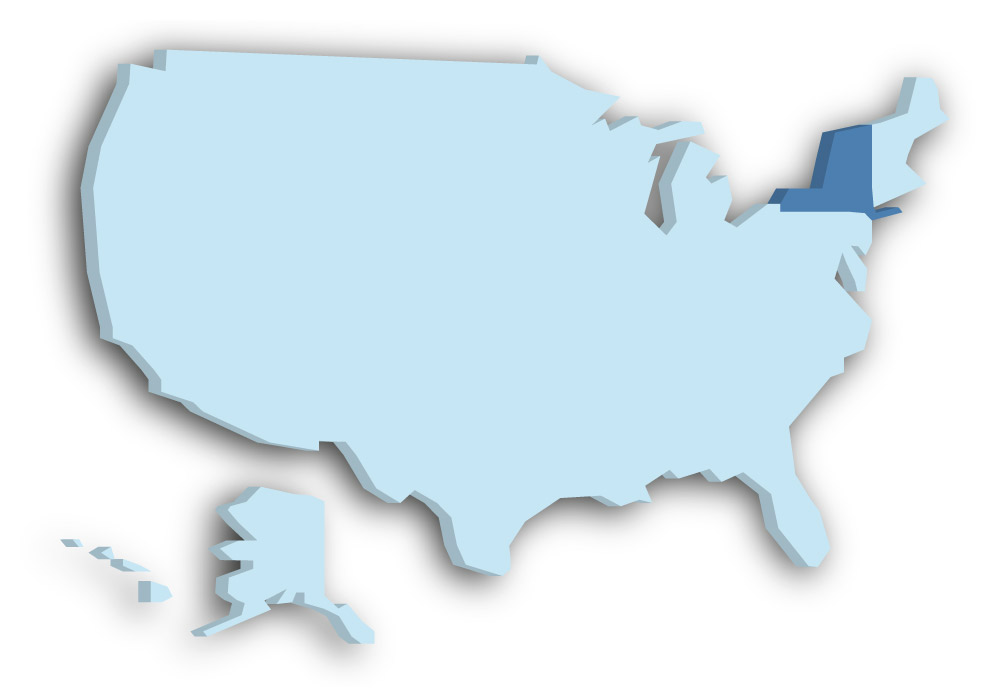 The state of New York is located in the northeast of the USA on the coast to the Atlantic Ocean. In addition, the state of New York has an external border with the Canadian provinces of Ontario and Quebec. As a member of the Thirteen Colonies, New York is one of the oldest states in the United States. It is assigned to the Northeast metropolitan region. The capital of New York is Albany with 98,000 inhabitants. The largest city of the state and at the same time of the whole USA is New York City with more than 8 million inhabitants. The metropolitan region of New York City even has almost 20 million inhabitants. New York also includes Long Island, which is almost 200 kilometers long and is known for being home to moneybags.
But not only that. Because numerous artists have also lived on Long Island. For example, the painter Jackson Pollock, whose house can still be visited today. The outermost tip of Long Island, namely Montauk, became famous through the story of the same name by Max Frisch. The highest mountain in New York is Mount Marcy, which is 1,629 meters high. The state also has shores on two of the Great Lakes. Namely, Lake Ontario and Lake Erie. The area of New York State that is not part of New York City and Long Island is also known as Upstate New York.
Do you want to support us?