North Carolina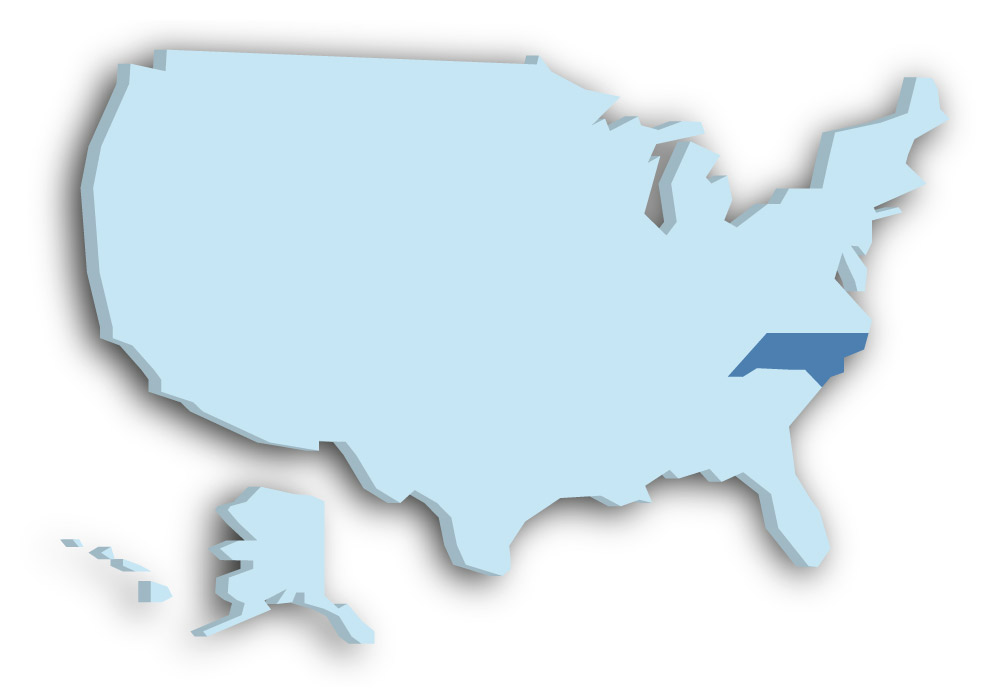 The state of North Carolina is located in the west of the USA on the Atlantic coast. It belongs to the greater Southern region and was one of the Thirteen Colonies. Thus, North Carolina is one of the oldest states in the USA. The capital of North Carolina is Raleigh with about 459,000 inhabitants. The largest city of North Carolina is Charlotte with 842,000 inhabitants.
The highest mountain on the state territory of North Carolina is Mount Mitchell, which is 2,037 meters high. Mount Mitchell is the highest mountain in any state in the United States east of the Mississippi River. North Carolina is home to the Great Smoky Mountains, where the national park of the same name is located. The Great Smoky Mountains National Park is the most visited national park of all states in the USA. Off the coast of North Carolina are the Outer Banks. They are a chain of islands almost 300 kilometers long with endless sandy beaches.
Do you want to support us?