Ohio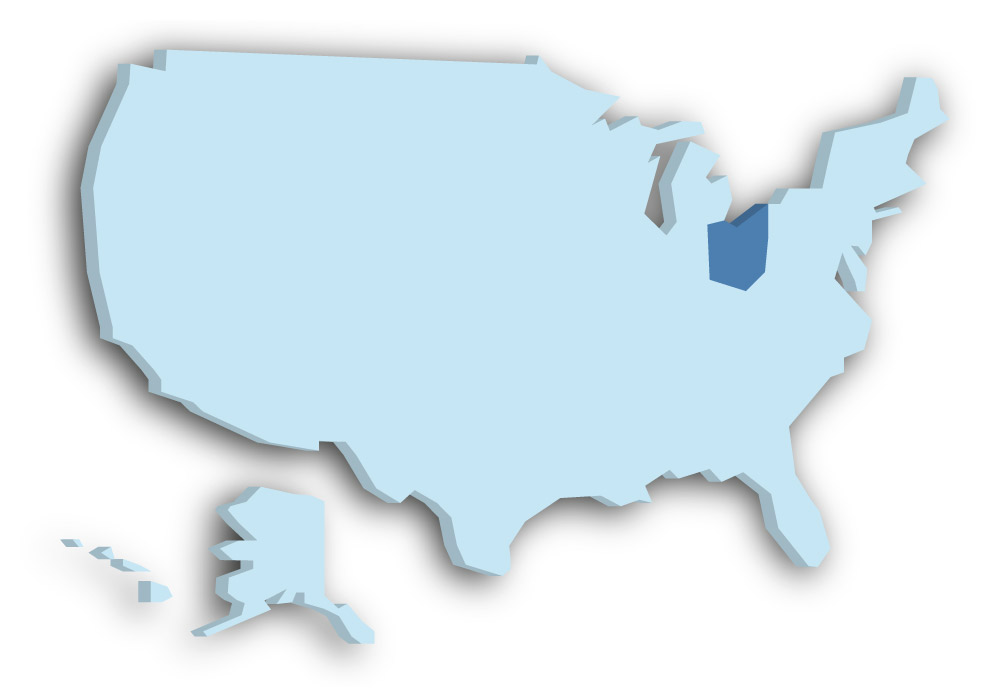 The state of Ohio is located in the northeastern United States and is part of the greater Midwest region. In the north, it has a shore on Lake Erie. The capital of Ohio is Columbus. With a population of about 890,000, Ohio is also the largest city in the state. The highest elevation of Ohio is Campbell Hill, which is 472 meters high. The state of Ohio takes its name from the river of the same name.
The Ohio River is the largest left tributary of the Mississippi River and marks Ohio's southern border along its entire length. Off the Ohio coast, on a peninsula in Lake Erie near the town of Sandusky, is Cedar Point, one of the largest amusement parks in the world. It is especially known for its spectacular roller coasters.
Do you want to support us?