Oklahoma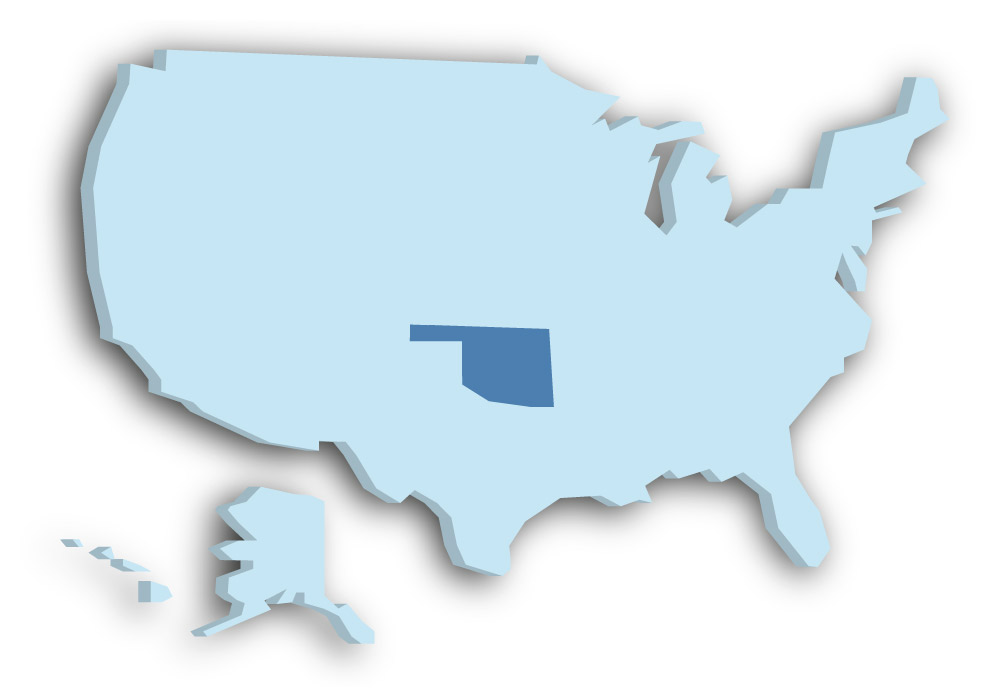 The state of Oklahoma is centrally located in the U.S. and is part of the greater Southern States region. Large parts of its landscape belong to the Great Plains, the large plains east of the Rocky Mountains. The capital of Oklahoma is Oklahoma City, which has about 638,000 inhabitants. In Oaklahoma City, 168 people lost their lives in a bombing in 1995, which was the worst terrorist attack in the U.S. other than the September 11, 2001 attacks. Until 1956, the tallest building in the world, 481 meters high, stood in Oklahoma City. And that was the Griffin Television Tower. It was demolished in 2015.
The highest mountain in the state of Oklahoma is Black Mesa, at 1,737 meters. It is a nearly 90-kilometer-long mesa in the very east of Oklahoma on the border with the neighboring state of New Mexico. The state of Oklahoma is located in Tornado Alley in the USA. Tornadoes wreak havoc there time and again.
Do you want to support us?