Oregon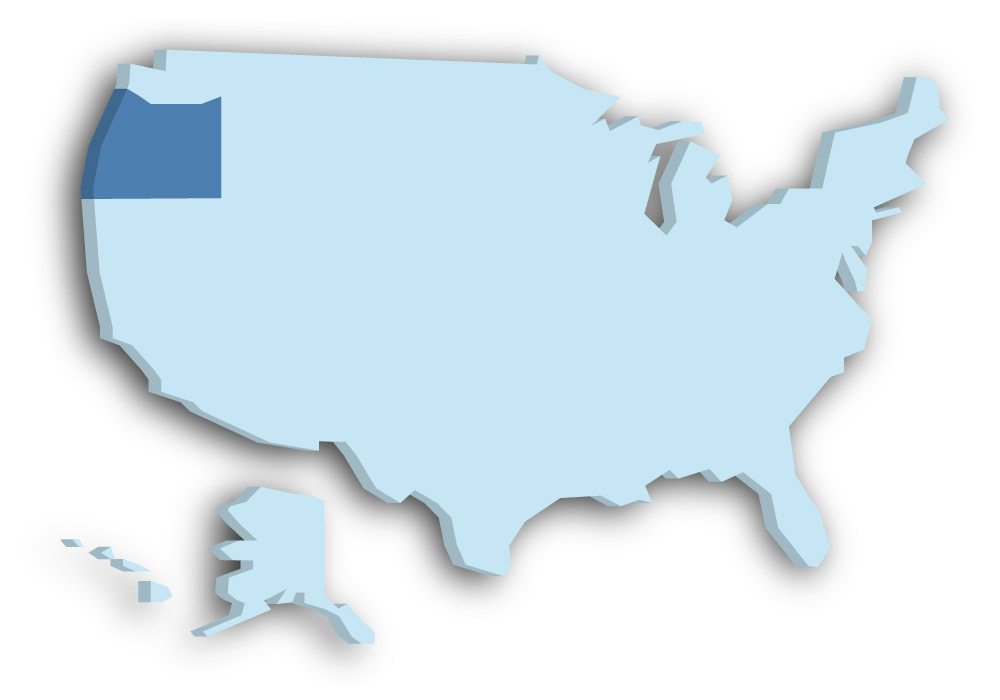 The state of Oregon is located on the west coast of the USA on the Pacific Ocean. It belongs to the greater West region. Two mountain ranges cross Oregon in a north-south direction. Namely, the Cascade Range and the Oregon Coast Range. They include the Willamette Valley. This is a valley considered one of the most fertile agricultural areas in the world.
The capital of the state of Oregon is Salem, which has a population of 167,000. The largest city in the state is Portland, with a population of 640,000. The highest mountain in the Cascade Range and also in the entire state is Mount Hood, which is 3,425 meters high. Mount Hood, like the other mountains in the Cascade Range, is a volcano. The Cascade Range is about 1,100 kilometers long and stretches from the state of California to Canada.
The volcanoes of the Cascade Range are among the most potentially dangerous volcanoes in the world because they are large, active, and located in comparatively heavily populated areas of the states of Oregon and Washington and the Canadian province of British Columbia. One of the volcanoes in neighboring Washington state, Mount St. Helens, erupted in 1980. The volcanic eruption is among the most powerful of the 20th century and considered one of the best studied because it is located in a relatively accessible area of the state and the U.S. has sufficient research funding compared to other nations.
Do you want to support us?