Pennsylvania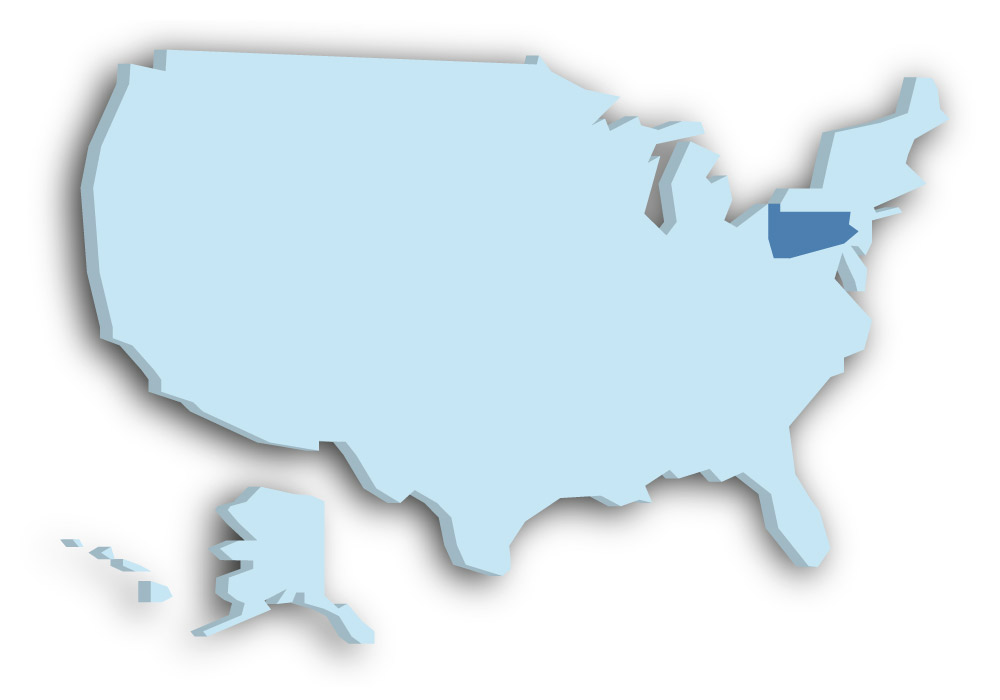 The state of Pennsylvania is located in the northeastern United States and is part of the Greater Northeast Region. It has a share of shore on Lake Erie, the second smallest of the Great Lakes. The state capital is Harrisburg. Harrisburg has a population of approximately 49,000. The largest city in the state of Pennsylvania is Philadelphia. Philadelphia has a population of 1.6 million, making it the second largest city on the East Coast of the United States after New York City in New York State. As a member of the Thirteen Colonies, Pennsylvania is one of the oldest states in the USA.
Pennsylvania is known for Groundhog Day, the so-called Groundhog Day. Groundhog Day is used to make a prediction about the weather for the rest of the winter on February 2 each year. Groundhog Day was made famous by the 1993 film Groundhog Day. The highest mountain in the state of Pennsylvania is Mount Davis, 979 meters high, in the Allegheny Mountains, part of the Appalachian Mountains.
Do you want to support us?