Puffer Fish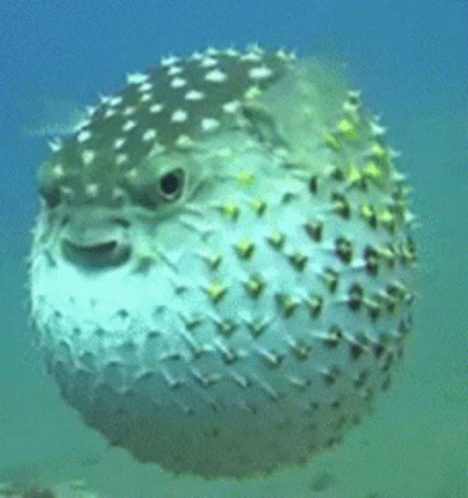 Puffer fish are round fish that are found mainly in the seas of the tropics and subtropics. The puffer fish get their name from the fact that they inflate into a ball when in danger. This makes them look more dangerous and also makes it impossible for predatory fish to devour the puffer fish in this way.
Pufferfish are a family of animals. There are about 200 species of puffer fish worldwide. Some, like the giant puffer fish, grow up to a metre long, others only a few centimetres. Most species live for about ten years. Halfway through their lives, they become sexually mature. This means they can reproduce. To do this, the male builds a nest on the seabed. The female chooses the best nest and lays her eggs there. The male then fertilises them in the water. What is special about pufferfish is that they are born male and their sex is only determined in the course of their life.
In East Asian countries like Japan or Korea, puffer fish have been a popular delicacy for centuries. However, eating them is not entirely safe. Puffer fish carry a deadly poison called tetrodotoxin. That is why chefs have to know exactly which parts of the puffer fish they are allowed to use. To do this, they undergo rigorous training. This is the only way they can get a licence to offer the puffer fish in restaurants. Outside of East Asia, the sale of puffer fish as food is banned almost everywhere, including here.
Do you want to support us?