Pupil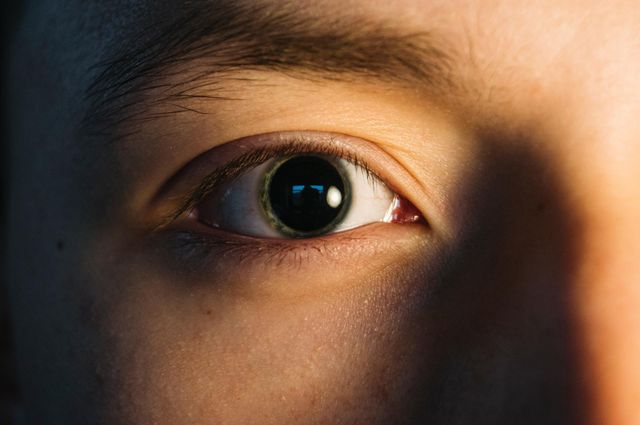 The pupil is a hole in the iris of the eye. This hole can change its size and lets a lot or little light into the eye. It is not only the light that causes the pupil to become wide or narrow. Our emotions can also be the reason for a wide pupil, for example when we are very excited or afraid of something.
The pupil of cats becomes a slit. Sometimes you can also see from the pupils if someone is sick. To tell, a doctor shines a small lamp first into one eye, then into the other, and watches how the pupils constrict or dilate. The pupil also constricts when you want to look at things close up. This makes us see objects a little sharper.
In humans and some animals, the pupil is round, whether it is wide or narrow. However, this is not the case in all living things. Other animals have a transverse oval opening, for example cows or horses.
Do you want to support us?