Scale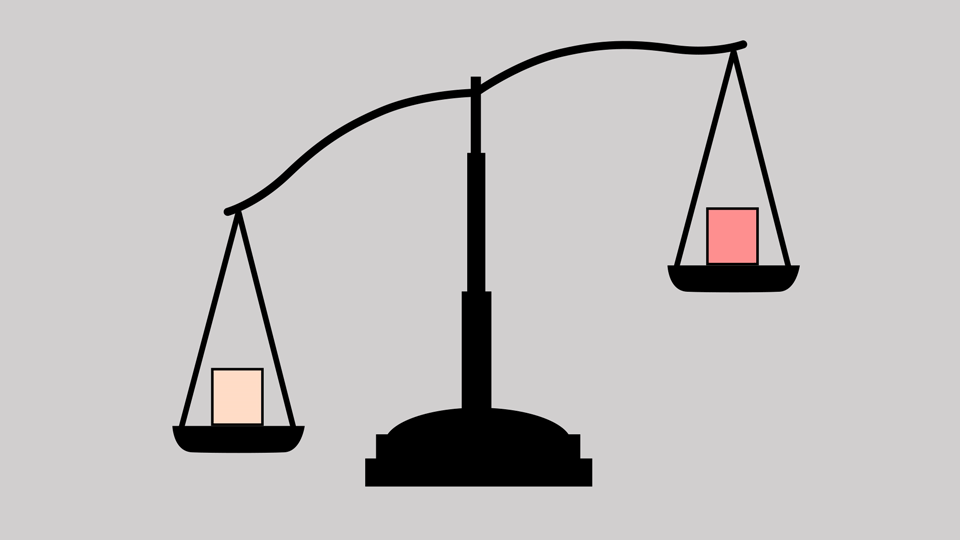 A scale is a device with which you can measure the weight of a good. There are two simple technical ways to do this: the beam balance and the spring balance. In the beam balance, the weight is balanced with known weights. In a spring balance, the weight compresses or expands a spring. The change in the length of the spring is a measure of the weight. Many modern scales use certain electronic components to measure weight.
The word "horizontal" also comes from the beam scale: the beam of the scale must be right (right) so that you do not weigh incorrectly. So it must be horizontal. One says satt horizontally also "horizontally", thus in such a way, as the horizon runs approximately. If something is horizontal, you can check it with a spirit level. But this is not a scale to measure a weight.
Scales can measure very large weights of several tons, but also very small weights of only a few grams. They are used for many things: at the butcher's or at the fruit dealer's the goods are weighed to calculate what you have to pay. When you send a parcel, the price often depends on the weight. The pharmacist has to weigh the ingredients for a homemade medicine very precisely. The pediatrician also weighs the children to see if they are perhaps too heavy or too light for their age.
Do you want to support us?