Sledding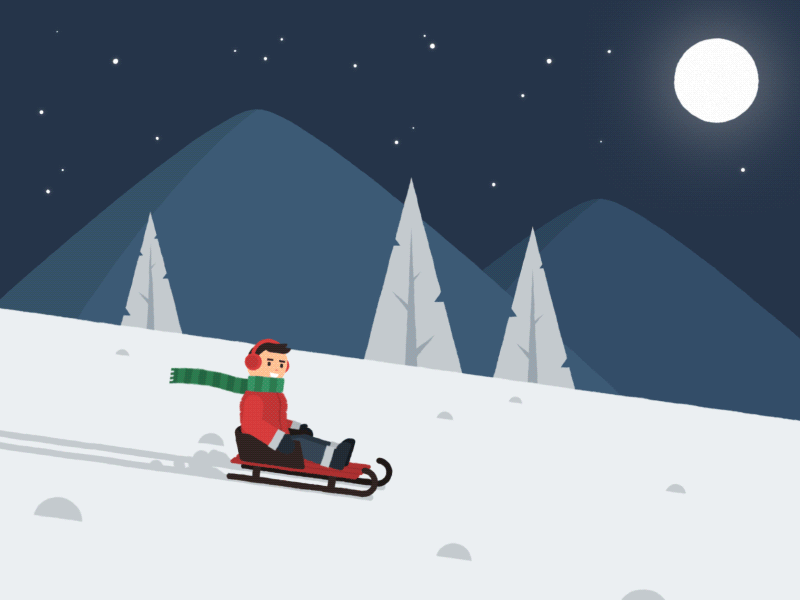 Sledding is a popular winter activity that involves riding down snowy slopes on a sled. The sled, typically a flat-bottomed vehicle, allows individuals to glide over snow-covered terrain for recreational enjoyment. It is a timeless winter pastime enjoyed by people of all ages in regions with snowy climates. Whether on a traditional wooden sled, a modern plastic one, or even more specialized devices like toboggans or tubes, the essence of sledding lies in the thrill of descending snow-covered hills.
The appeal of sledding lies in its simplicity and accessibility. All that is needed is a sled and a snowy slope, making it an activity that can be enjoyed by families, friends, and individuals alike. Children often find delight in the exhilarating speed and the sense of freedom as they zip down hills, while adults appreciate the nostalgia and the opportunity to partake in a lighthearted and invigorating winter pursuit.
Sledding locations can range from neighborhood hills to dedicated sledding parks with groomed slopes. Safety is paramount, with participants advised to choose slopes that are free from obstacles, wear appropriate winter gear, and follow guidelines to ensure a fun and secure experience. Sledding not only provides physical exercise but also fosters a sense of camaraderie and joy, creating lasting memories amid the winter wonderland. It is a cherished winter tradition that brings people outdoors to embrace the snowy season and revel in the simple pleasures of coasting down hills in the crisp winter air.
Do you want to support us?