South Carolina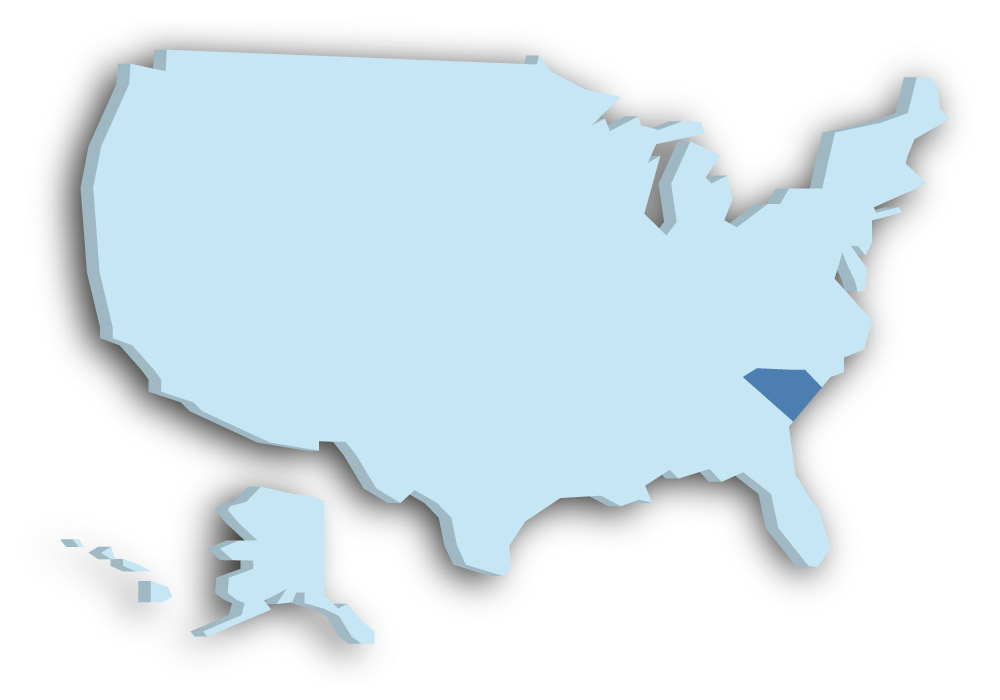 The state of South Carolina is located on the coast of the Atlantic Ocean in the southwestern United States and is assigned to the greater Southern States region. As a member of the Thirteen Colonies, South Carolina is one of the oldest states in the USA. The capital and largest city of South Carolina is Columbia, with a population of about 134,000.
On the Atlantic coast of South Carolina there are numerous so-called Carolina Bays. These are oval depressions in the landscape, the origin of which is not clearly understood. South Carolina is also home to Congaree National Park, which features tall trees in a swampy area. The highest mountain in the state of South Carolina is the 1,085 meter high Sassafras Mountain.
Do you want to support us?