South Dakota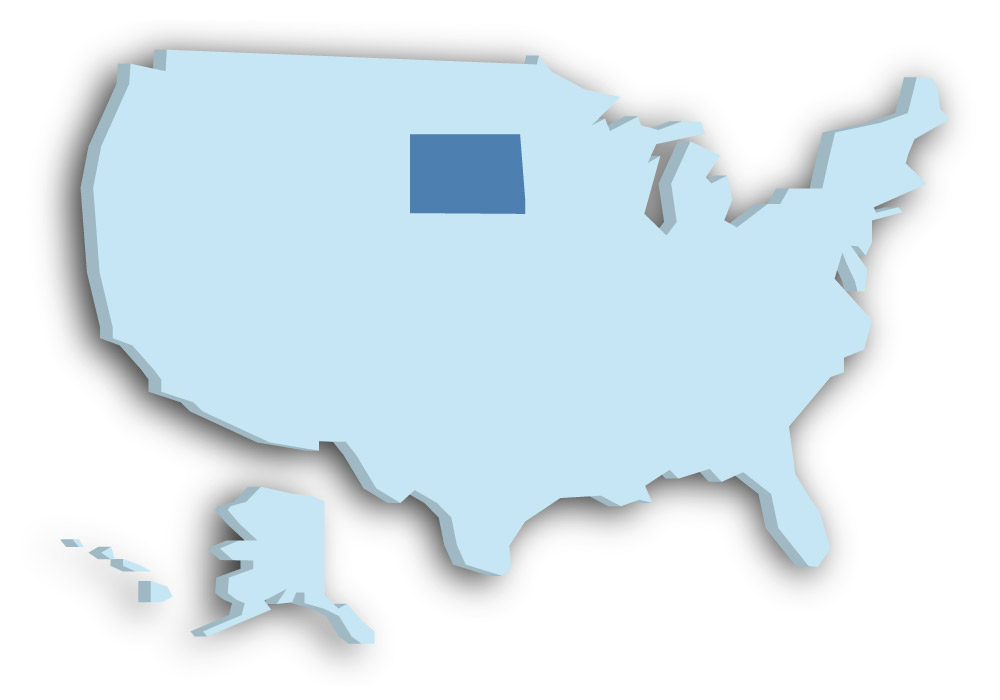 The state of South Dakota is located in the greater Midwest region of the United States. The state capital is Pierre, with a population of 14,00. South Dakota's largest city, on the other hand, is Sioux Falls, which has a population of about 174,000 and is named after the eponymous falls of the Big Sioux River on which it sits. The Big Sioux River is a tributary of the Missouri River that runs through the entire state. The highest mountain in South Dakota is the 2,208-foot Black Elk Peak. The mountain is located in the Black Hills in the western part of the state.
The Black Hills are known because the famous Mount Rushmore National Memorial is located there. The monument was blasted and carved into the 1,745-meter Mount Rushmore by sculptor Borglum and his helpers over a 14-year period. It is 18 meters high and depicts four important presidents of the USA. In the rock face of a ravine near the monument is the Hall of Records. In it, marble plaques with important information about the USA are kept, which should enlighten people or whatever in a distant future, what the monument is about and what significance the USA has.
Do you want to support us?