Squid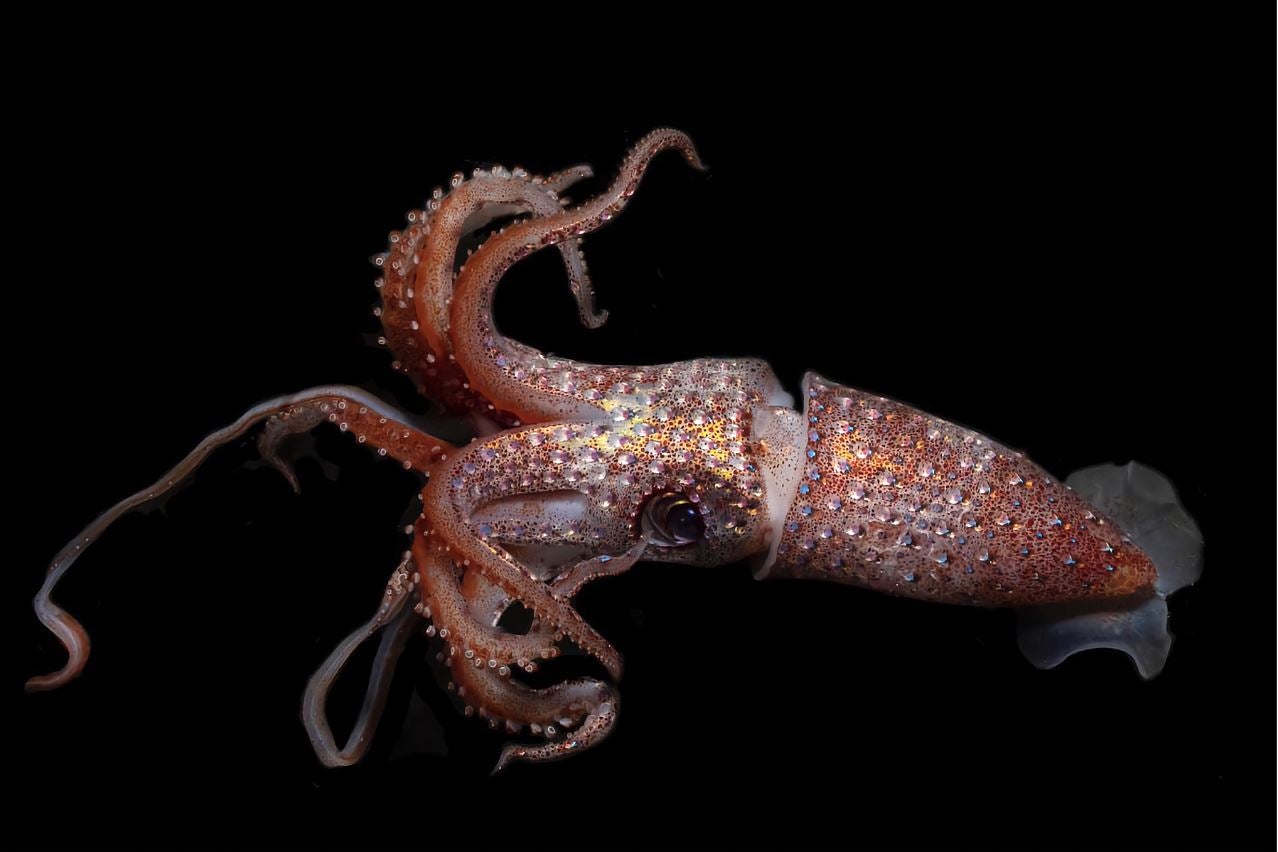 The squids are mollusks that live in the sea. They belong to the class of cephalopods. They get their name because of the ink sac in their body. In case of danger, they can eject ink from it. The attacking predator is supposed to confuse the ink cloud with the prey animal. By attacking the ink cloud, he loses time and the squid can escape. On their arms squids have suction cups with which they can hold their prey.
Until about 150 years ago, people did not want to believe in giant squids. It was thought that sailors had only imagined such monsters. Even the findings of stranded dead animals with lengths of well over ten meters were not taken seriously by scientists for a long time. Today we know that these animals actually exist. They are called giant squid, live in the deep sea and grow to over 18 meters in length.
Squid feed on fish and crustaceans. Their mouth is located on the underside of the head, right in the middle of the tentacles. They do not have teeth, but a beak.
Do you want to support us?