Tiger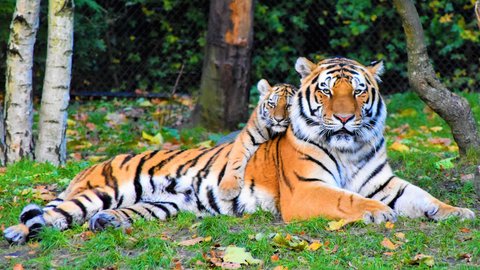 The tiger is a mammal and a separate species. Like the lion, it belongs to the big cats, in general, it is the largest of the cat family. The males can grow up to one meter and eighty centimeters long, which is like a human being is tall.
Tigers can be recognized by their stripes in the fur. The stripes are black on orange. On the underside, tigers are white.
In the world, there are fewer and fewer tigers. They live mainly still in the east of Asia. They roam as solitary animals through tropical rainforests or northern fir forests, grasslands and swamps. They feed mostly on larger ungulates
Do you want to support us?