Utah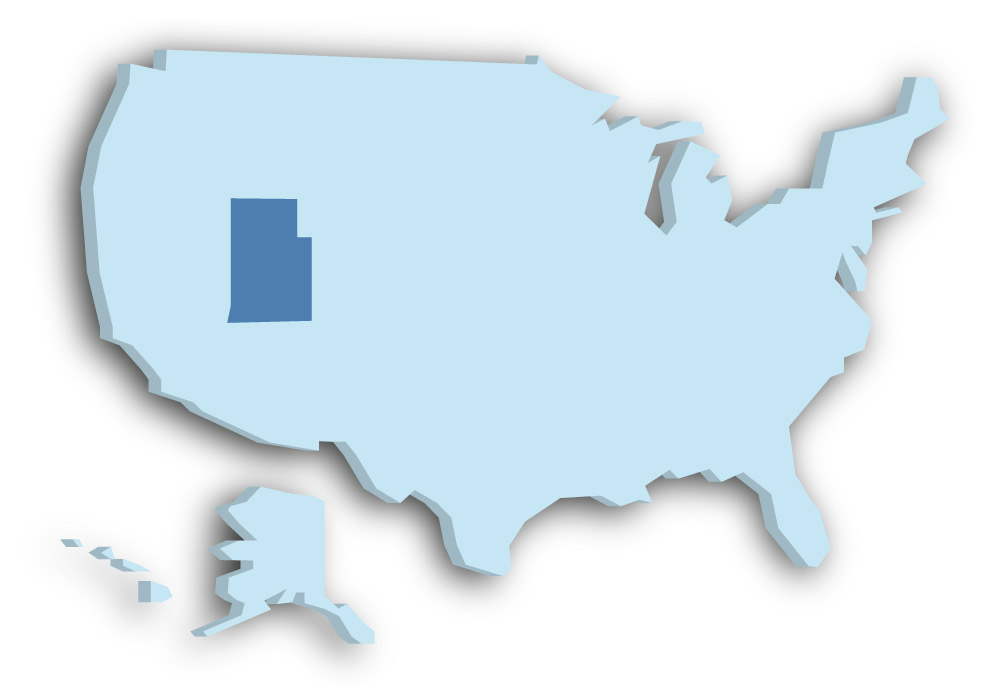 The state of Utah belongs to the Mountain States of the USA. It is located in the greater West region. The capital of the state is Salt Lake City. The city has 194,000 inhabitants, which also makes it the largest city in the state. Salt Lake City is located on the Great Salt Lake, which gave the city its name. The climate in this area is very hot in summer and there is snow in winter. The whole of Utah has a steppe climate. The highest mountain in the state of Utah is Kings Peak, which is 4,123 meters high. It is located in the Uinta Mountains, which are a mountain range of the Rocky Mountains. In the west of Utah lies the Great Salt Desert.
The state of Utah includes some of the most important national parks in the USA. Among them are Bryce Canyon National Park and Arches National Park. Bryce Canyon National Park is known for its breathtaking stone pyramids, the so-called hoodoos. Arches National Park has the highest density of natural rock arches in the world. Monument Valley - a plateau with bizarre rock towers - is also partly located in the state of Utah. Surely everyone has encountered them in one or another movie from the USA.
Do you want to support us?