Vermont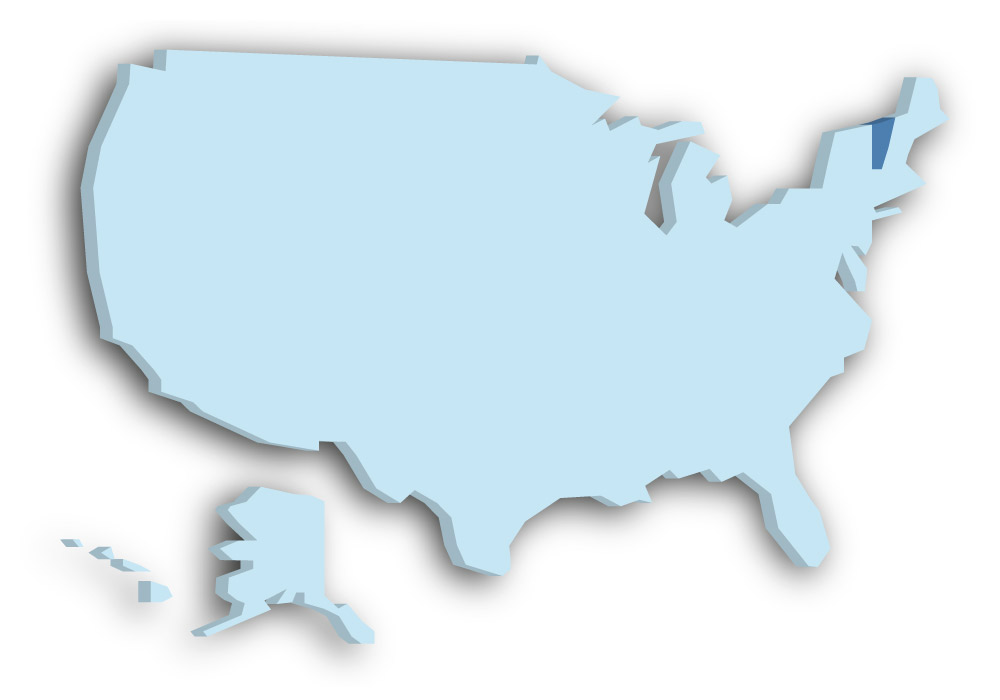 The state of Vermont is located in the northeast of the USA and belongs to the Greater Northeast Region. It is one of the oldest states in the USA, since it belonged - at that time still as part of the province of New York - to the Thirteen Colonies. The capital of Vermont is Montpelier. Montepelier has only a little more than 7,000 inhabitants and is thus the smallest capital of one of the states of the USA. The largest city in Vermont is Burlington, which has about 42,000 inhabitants. So there is no big city in the whole state of Vermont.
The highest mountain in the state of Vermont is Mount Mansfield. It is 1,339 meters high and is located in the Green Mountains. In the north, the state has an external border with the Canadian province of Quebec. On the internal border with neighboring New York State is Lake Champlain, which is one of the largest lakes in the United States after the Great Lakes. In 2009, Vermont was the first state in the USA to introduce same-sex marriage.
Do you want to support us?