Virginia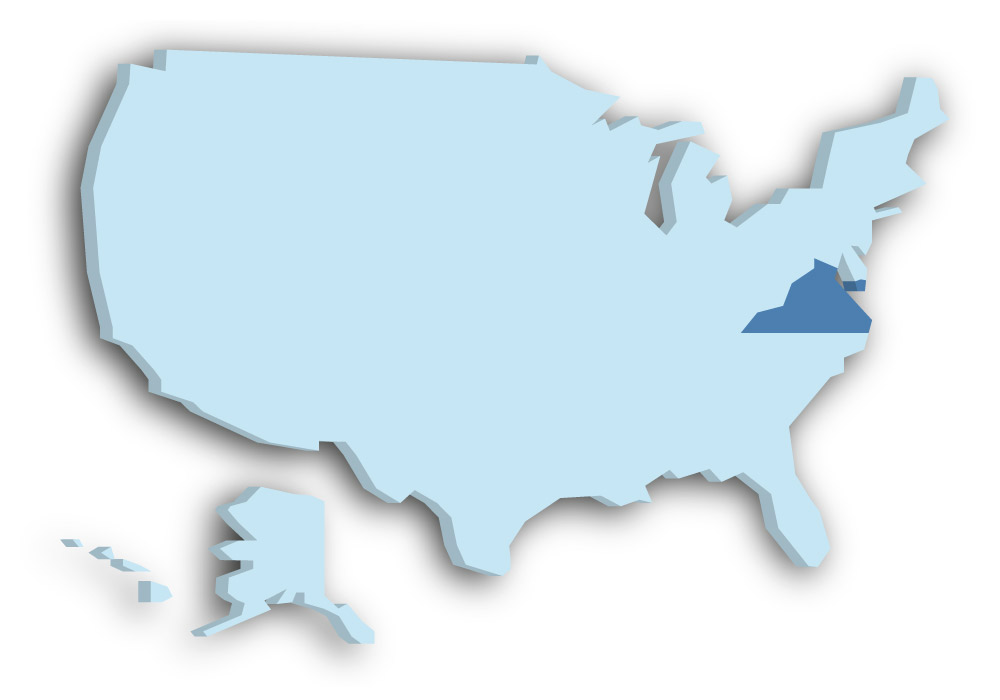 Virginia is located in the east of the USA on the coast of the Atlantic Ocean. The state belongs to the southern states. Part of Virginia is located on the Delmarva Peninsula, which also contains parts of the states of Delaware and Maryland. The two parts of Virginia are not contiguous and are only accessible via the Chesapeake Bay Bridge-Tunnel, a structure of tunnels and bridges that is 37 kilometers long, making it one of the largest of its kind in the entire world.
Virginia was one of the Thirteen Colonies and is therefore one of the oldest states in the USA. The capital of Virginia is Richmond, which has 223,000 inhabitants. The largest city in the state of Virginia is Virginia Beach. Virginia Beach has about 453,000 inhabitants and is located directly on the east coast of the USA. The highest mountain in the state of Virginia is Mount Rogers, which is 1,746 meters high.
Do you want to support us?