Washington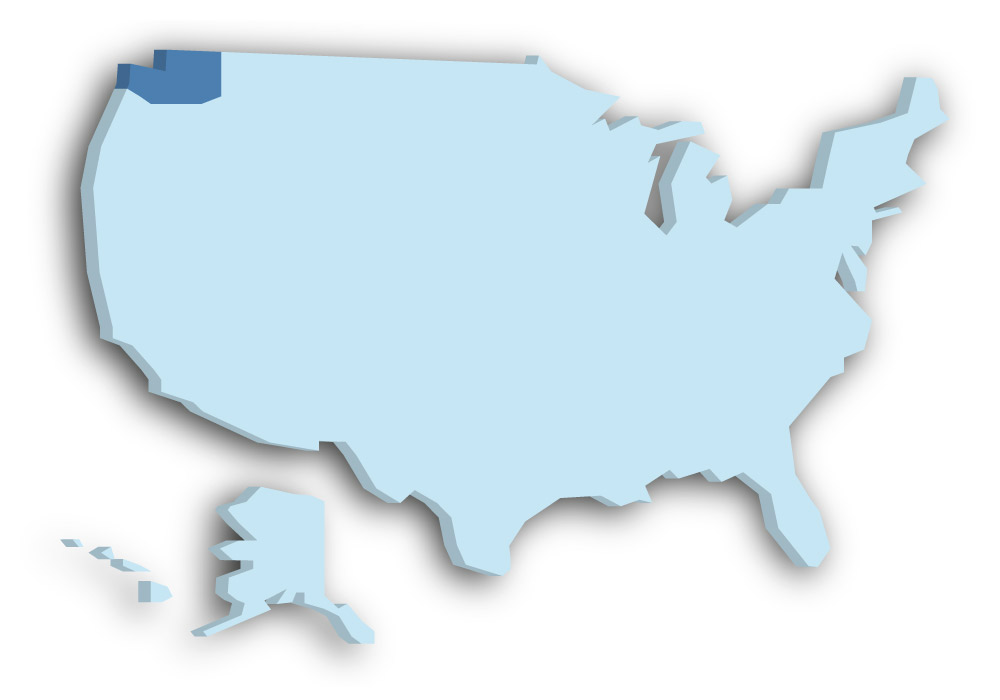 The state of Washington is located in the very northwest of the USA, if you don't count Alaska. It belongs to the greater West region and is located on the west coast of the USA on the Pacific Ocean. Washington has an external border with the Canadian province of British Columbia to the north. Vancouver, Canada, is about 50 kilometers from the U.S. border.
The capital of Washington is Olympia, with a population of 51,000. The largest city in the state is Seattle, with a population of 704,000. Seattle is known as the origin of grunge music, whose most popular representatives were Nirvana. The imposing Cascade Range with its large volcanoes runs through Washington. Particularly spectacular in the landscape is Mount Rainier, which at 4,392 meters is not only the highest mountain in the Cascade Range, but also the highest mountain in Washington State.
In northern Washington lies the North Cascades National Park, which is one of the most undeveloped national parks in the United States. That is, especially at high elevations, nature is almost untouched. On a peninsula in front of the bay where Seattle is located - the Puget Sound - there is another mountain range. These are the Olympic Mountains, whose highest peak is Mount Olympus at 2,432 meters. There is a national park there, too, and also the rainiest point in the USA outside the states of Alaska and Hawaii.
Do you want to support us?