Wisconsin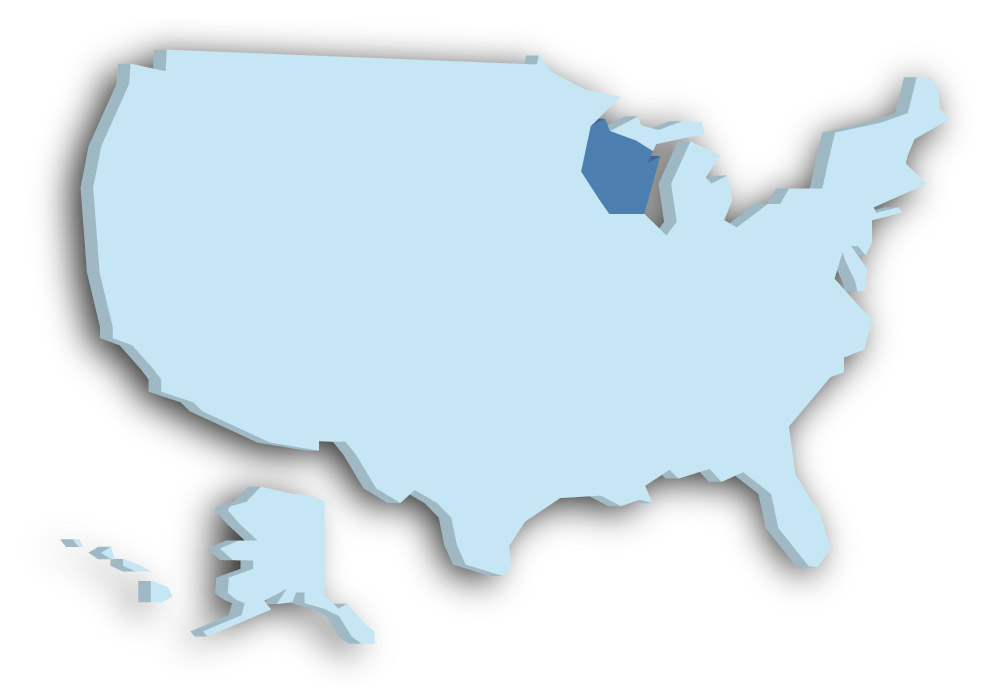 The state of Wisconsin is located in the northern United States and is part of the greater Midwest region. Wisconsin has shares in the shores of two of the Great Lakes. Namely, the Great Lake and Lake Michigan. The capital of Wisconsin is Madison, which has 253,000 inhabitants and is located between two lakes, Lake Mendota and Lake Monona. The largest city in the state is Milwaukee, with a population of 595,000. Wisconsin has a continental climate and plenty of lakes, about 15,000.
The highest mountain in the state of Wisconsin is Timms Hill, which is 595 meters high. A large part of Wisconsin's western border with its neighboring states of Iowa and Minnesota is marked by the Mississippi River. The largest lake in Wisconsin that is not part of the Great Lakes and lies entirely within state territory is Lake Winnebago. Lake Winnebago is slightly larger than Lake Constance.
Do you want to support us?